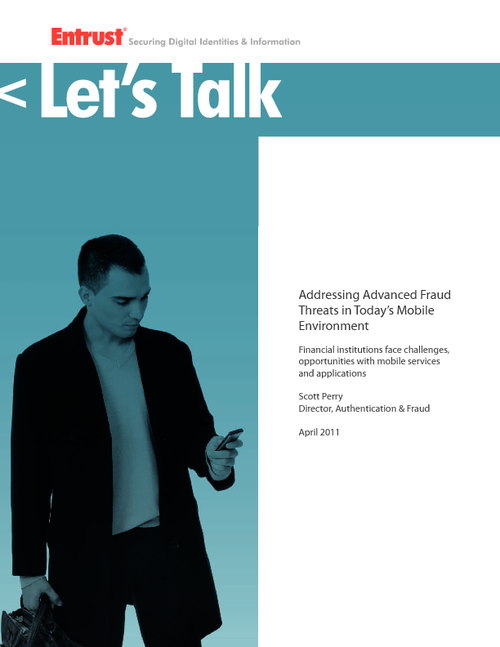 The explosion in task-specific applications for mobile devices has gone hand-in-hand with the growth in cell phones and other computing tablets. Financial institutions are no exception to the pressure to extend their services to the mobile channel.
In this whitepaper, readers will learn about:
The proliferation of online threats to banking organizations;
The dramatic growth of mobile devices and with that a new frontier of mobile threats;
Solutions for enhancing security for online and mobile users.