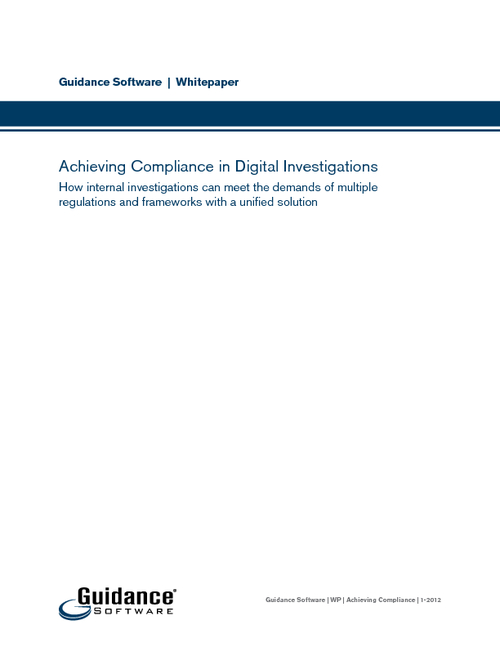 As regulation and litigation increase, internal investigators must support an alphabet soup of compliance obligations: SOX, GLBA, FISMA, HIPAA, PCI DSS, regional privacy laws, and more. Although each regulation is different, reflecting specific risks and markets, these laws share common investigation requirements in three areas: policy, control infrastructure, and incident response.
This white paper demonstrates how a unified investigation solution can:
Assist investigators in meeting investigation requirements;
Enable processes for disparate regulations and frameworks as well as reduce risk;
Increase the efficiency of responding to events as well as preparing audit and court-ready materials.