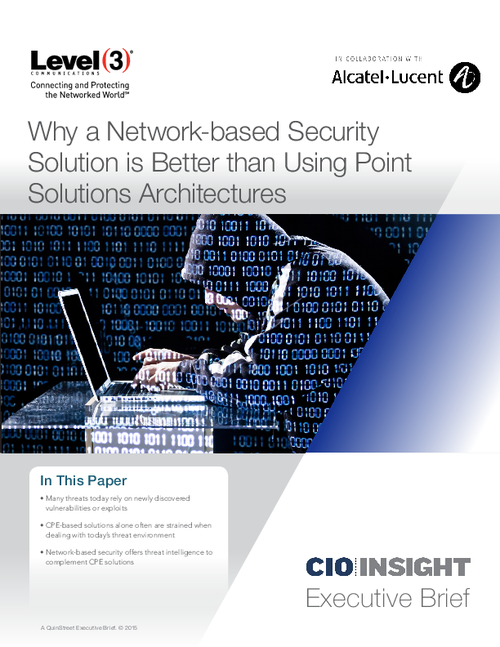 Companies today are subject to evolving and ever-more sophisticated cyber threats. Many of the new forms of attack, such as blended attacks that combine multiple types of attacks, advanced persistent threats, and botnet-based attacks that deliver spam or overwhelm a site via a distributed denial of service (DDoS) attack, are harder to detect, prevent, or parry than attacks of old.
Download this white paper to explore:
The changing threat environment;
Issues to consider with CPE point solutions;
How network-based security helps: Capabilities that a network-based security solution can offer.