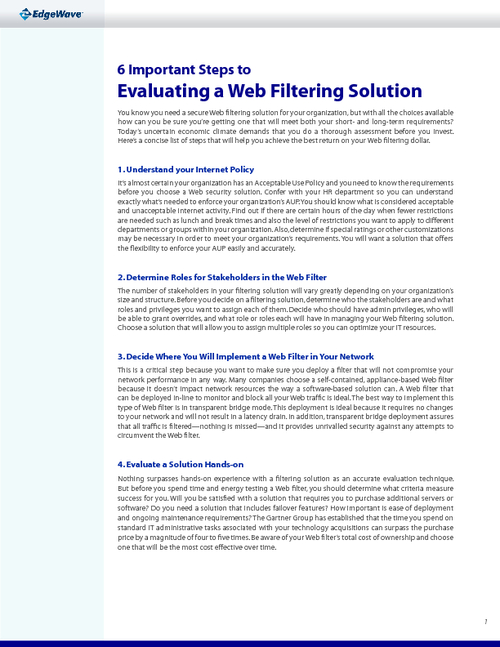 Before purchasing a web filtering solution, you need to be prepared to account for all your organization's security needs.
Download this white paper for insight into:
How to determine what is considered acceptable and unacceptable Internet activity
The ideal deployment for all web filtering solutions
How some web filtering solutions can only identify individuals, while others will both identify and authenticate
Choosing a web filtering solution that increases productivity and bandwidth, while mitigating security threats and limiting legal/financial liabilities
By choosing a web filter that not only installs easily, but requires no additional software or hardware while seamlessly integrating with your network, it can offer latency-free performance and keep IT admin tasks at a minimum. Beneficially, it allows you to shave thousands of dollars off your IT budget while providing your organization with comprehensive protection from Internet-based threats.