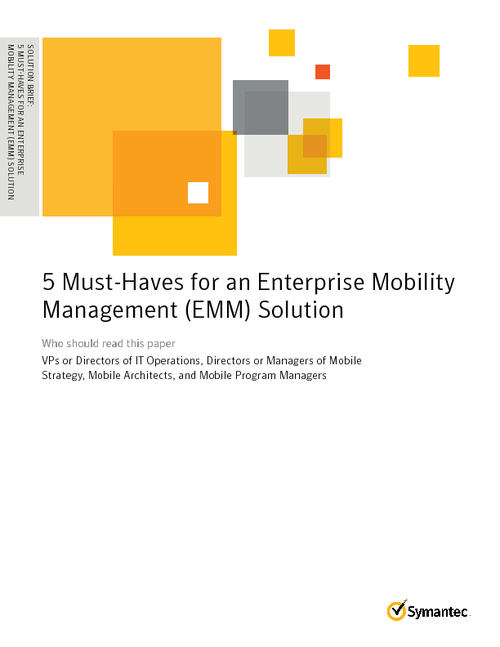 With the mobility trend in full swing, most organizations today are already vulnerable to potential security risks. The security basics of yesterday (policy, encryption, and authentication) no longer cover fundamental security needs. Businesses must act quickly to get the most from mobility while effectively protecting information and systems.
Download this white paper to learn:
How to enable BYOD and/or CYOD programs;
How to protect corporate data and apps on mobile devices;
The most efficient way to safely distribute content.