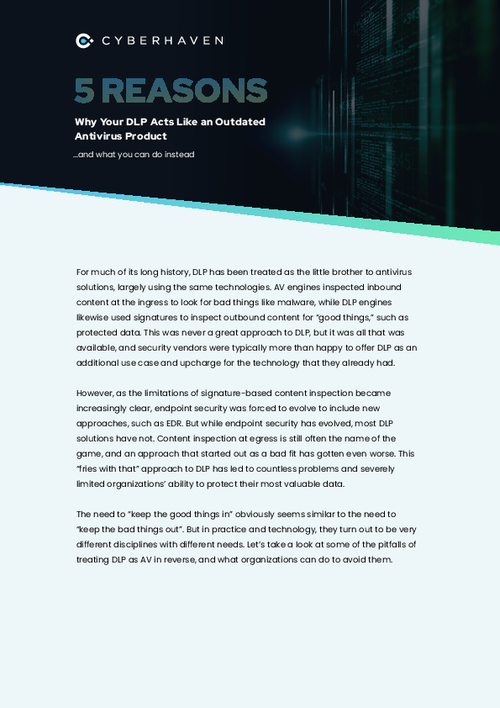 For much of its long history, DLP has been treated as the little brother to antivirus solutions, largely using the same technologies. AV engines inspected inbound content at the ingress to look for bad things like malware, while DLP engines likewise used signatures to inspect outbound content for "good things," such as protected data. This was never a great approach to DLP, but it was all that was available, and security vendors were typically more than happy to offer DLP as an additional use case and upcharge for the technology that they already had.
The need to "keep the good things in" obviously seems similar to the need to "keep the bad things out". But in practice and technology, they turn out to be very different disciplines with different needs.
Download now to learn some of the pitfalls of treating DLP as AV in reverse, and what your organization can do to avoid them.