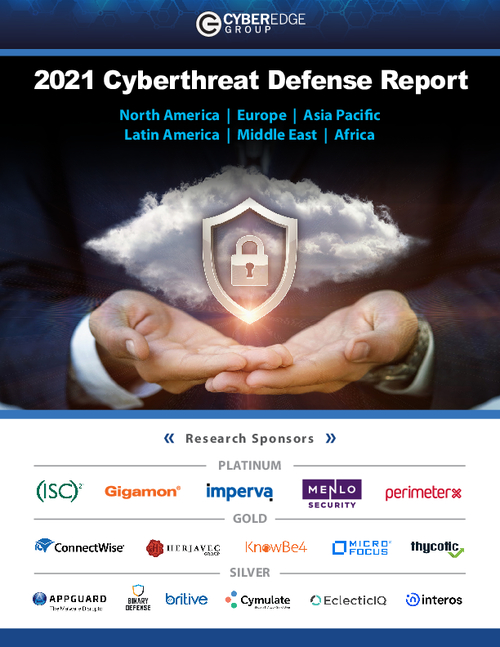 CyberEdge's annual Cyberthreat Defense Report (CDR) plays a unique role in the IT security industry. Other surveys do a great job of collecting statistics on cyberattacks and data breaches and exploring the techniques of cybercriminals and other bad actors. Cyberedge's mission is to provide deep insight into the minds of IT security professionals.
Now in its eighth year, the CDR has become a staple among IT security leaders and practitioners by helping them gauge their internal practices and security investments against those of their counterparts across multiple countries and industries.
Download to this report learn more about how:
Successful cyberattacks made the biggest jump in six years;
Rewarding ransom payers is good for business (if you are a cybercriminal);
Adoption of cloud security solutions is rising;
IT security spending increases are slowing;
Pessimism is the new normal.