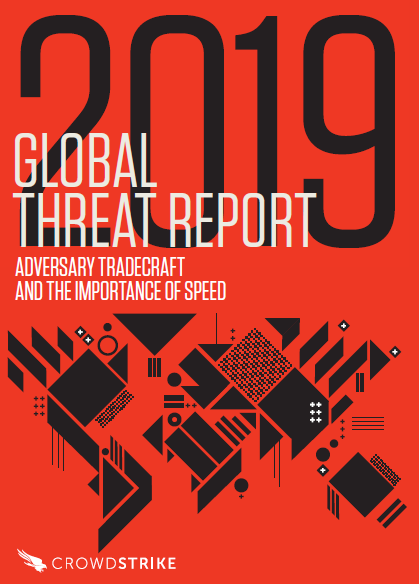 The 2019 CrowdStrike Global Threat Report offers one of the industry's most comprehensive reports on today's top cyberthreats. It combines analysis from CrowdStrike Intelligence, Falcon OverWatch managed hunting and the CrowdStrike Services incident response teams highlighting the most significant events and trends in the past year.
It combines CrowdStrike's comprehensive global observations with real-world case studies to deliver deep insights on modern adversaries and their tactics, techniques, and procedures (TTPs). Global trends and observations are paired with actionable recommendations, ensuring your organization is ready to anticipate and defend against the most dangerous threats of tomorrow.
Highlights from the 2019 CrowdStrike Global Threat Report:
CrowdStrike dives deeply into the data to show attackers most favored TTPs of 2018 through the lens of MITRE ATT&CK framework.
Updates on global "breakout" time statistics, including observations on which adversaries showed the fastest tradecraft in 2018.
The eCrime ecosystem continues to evolve and mature, showing increased collaborations between highly sophisticated criminal actors.