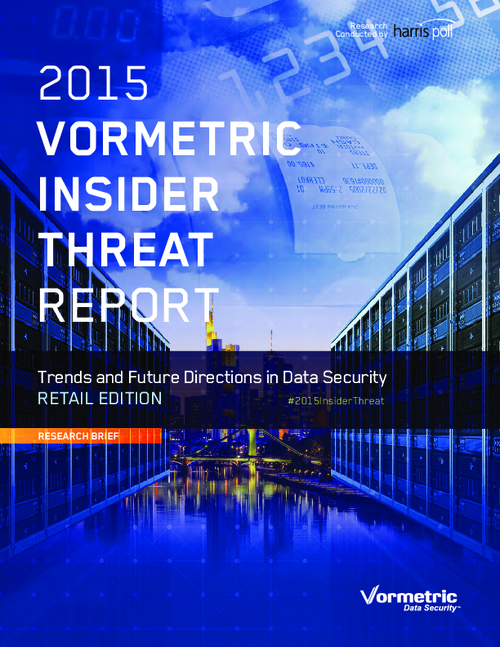 In the past, insider threats resulted mainly from employees with access to financial data or other secret and sensitive information. That's no longer the case today. Today, employees with legitimate access, service providers or contractors that maintain infrastructure and privileged users are all possible actors, and potential attack vectors when their credentials are compromised. Criminal hackers are the biggest threat to retailers. While retailers have increased spending to protect consumer data, there is still sensitive data being exposed. This report provides trends and future directions in data security that can help retail IT security make their tough decisions. This Research Brief highlights the results collected online by Harris Poll from 102 IT decision makers in U.S. retail enterprises in the Fall of 2014. U.S. results are compared, where applicable, to findings among IT decision makers in other U.S. enterprises, as well as those in other countries.
Download this report to explore
How retail customers are affected;
Why Cloud, Big Data, and Databases are top data loss risks;
How implementing a data first security strategy offsets threats.