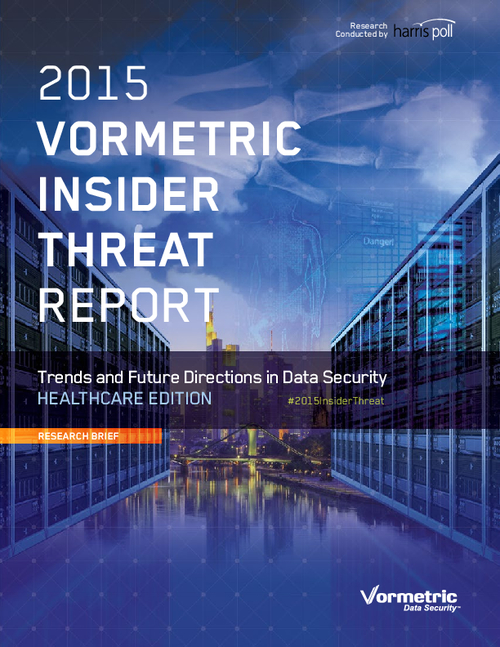 Healthcare data (Personal Health Information [PHI] and other personal data held by healthcare organizations) has become one of the most desirable commodities for sale on "black" Internet sites, and for good reason. Healthcare records typically contain enough detail to not only apply for credit cards or loans, but can also be used to generate large sums from fraudulent medical charges, or even to compromise patients' existing financial accounts. As a result, stolen healthcare records command a large premium versus more mundane stolen information, such as credit card data. Healthcare organizations have been slower to prioritize data protection, but are now required to prioritize the protection of patients' physical health and their healthcare data that can compromise their patients' futures. This Research Brief highlights the results of an online survey conducted on behalf of Vormetric by Harris Poll in fall 2014 that included responses from 102 IT decision makers in U.S. healthcare organizations, as well as 818 total IT decision makers in the U.S., U.K., Germany, Japan and the ASEAN region.
Download this Report to explore
Who the primary threats are;
What the healthcare data protection priorities are;
What risks Big Data and Cloud Deployments pose and why they're still growing in healthcare.