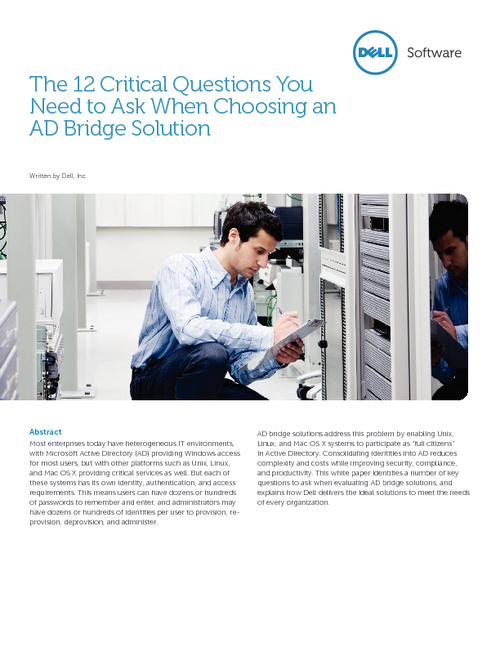 Most enterprises today have heterogeneous IT environments that may include Microsoft Active Directory (AD), along with Unix, Linux, and Mac OS X. But each of these systems has its own identity, authentication and access requirements. AD bridge solutions address this problem by enabling Unix, Linux and Mac OS X systems to participate as "full citizens" in AD.
Download this white paper to:
Identify key questions to ask when evaluating AD bridge solutions;
Learn how to improve security, compliance and productivity;
See how Dell offers ideal solutions to meet your challenging needs.