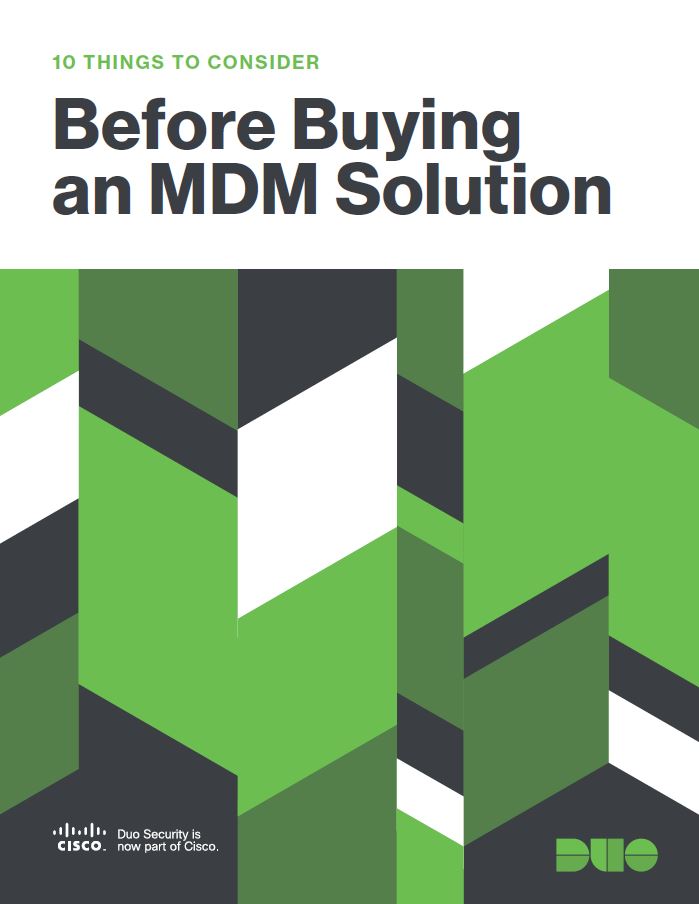 For more than a decade, security practitioners have turned to traditional mobile device management (MDM) solutions to secure remote and personal mobile devices. These solutions come with their own challenges as employees are skeptical of what the admins are seeing on their personal devices.
It begs the question: how do you minimize the risk associated with a BYOD program without an MDM solution?
Read this guide to learn 10 things to consider before buying an MDM solution:
Unify endpoint visibility;
Device security management;
Policy enforcement and compliance;
Ecosystem and integration.