Standards, Regulations & Compliance
Records Retention: How to Meet the Regulatory Requirements and Manage Risk with Vendors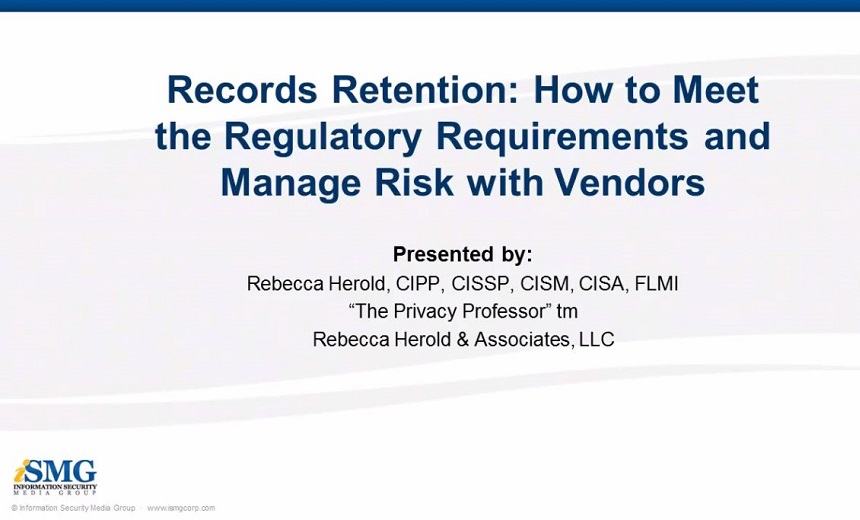 In the face of regulatory requirements and emerging security threats, banking institutions must consider the policies and procedures necessary for proper retention of audit reports, papers and logs.

Register for this webinar for an overview of the contractual, legal and regulatory compliance requirements for retention of audits, logs and third-party created documentation and reports. Among the key points covered:
What you need to know about regulatory requirements for record retention;
How to identify the records retention risks for financial institutions and third-party service providers;
How to mitigate those risks.