Government Information Security: The State of the Union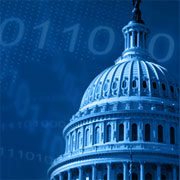 **Live Event in private suite at RSA Conference - Conference passes NOT required to gain admission**
The Obama Administration has paid historic attention to cybersecurity and securing the nation's critical information infrastructure. But how has this new focus shaped the way local, state and federal government agencies approach IT security, and where will they invest their time and resources in 2011?
This sneak preview of the RSA Conference session draws results and analysis from Information Security Media Group's new "Government Information Security Today" survey. With insights from this presentation, attendees will be better prepared to:
Explore how federal, state and local governments have safeguarded their IT systems and networks;
Review the state of information security within federal, state and local government agencies to understand their strengths and weaknesses and what that means;
Analyze government leaders' top legislative priorities in regards to cybersecurity, FISMA reform, education and training and cloud computing;
Identify the emerging technologies and strategies where agencies invest taxpayers' money.