Beyond Passwords: Best Practices for Consumer Authentication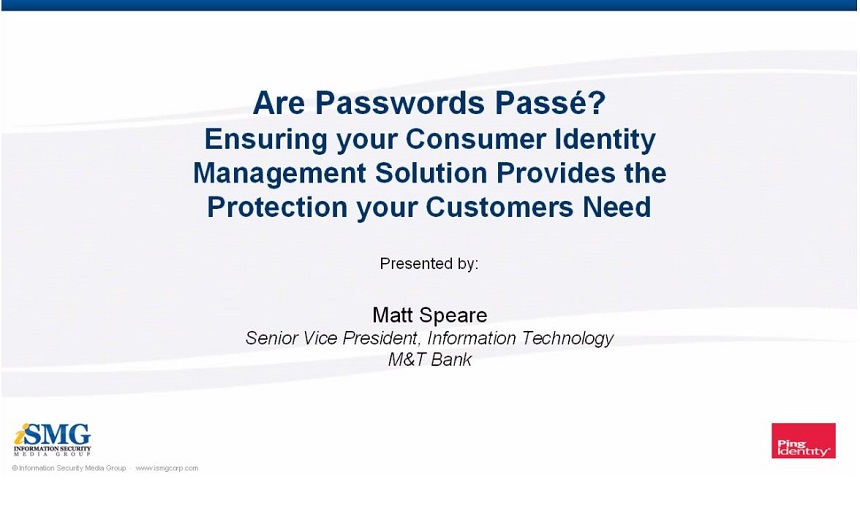 Over the years, the financial services industry has utilized user ID and password as the primary authentication mechanism. But those protections no longer stand up to the threats or the regulatory environment in place today. It's time to try something different.
See Also: Keeping Your Side of the Street Clean: 5 Cyber-Hygiene Facts You Wish You Knew Earlier
You need to ensure that not only are your security practices sound, but stay in line with compliance requirements to keep your organization out of the headlines. M&T Bank is leading the charge in examining new methods for driving secure and compliant consumer identity management solutions. This session will talk through the regulatory landscape, including pending legislations, and discuss leading edge approaches to:
Specific authentication challenges financial institutions face;
New IAM technologies and how they stack up to the challenges;
How to balance effectiveness with ease-of-use.