Testing Secure Social Networking
26 Healthcare Organizations Piloting New Tool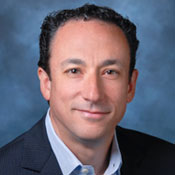 Healthcare professionals are reluctant to use social media technology as a collaboration platform because of concerns about the security of the environment. But 26 healthcare organizations, including Cedars-Sinai Health System in Los Angeles, are test-driving a new cloud-based secure social networking platform designed specifically for healthcare.
See Also: Live Webinar | The 7 Most Critical Risks to Your Sensitive Data in 2022 & How to Tackle Them
The facilities are beta testing the Connect platform from Next Wave Connect, a start-up firm. Cedars-Sinai, which includes a 896-bed medical center, will use the technology for secure peer-to-peer collaboration within the medical center as well as with colleagues at other healthcare organizations involved in the test, says CIO Darren Dworkin.
Cedars-Sinai decided to participate because it wanted a secure and flexible way to encourage collaboration on important issues. "Part of the challenge with social networking is figuring out if you are in a trusted community," Dworkin says.
Using the new platform, Dworkin says, "HIPAA specialists looking for information about how to deal with a particular privacy policy or practice can share ideas with their peers at other organizations." The platform also will facilitate collaboration on other key issues and best practices, including mobile security and bring-your-own-device policies, he says.
Discussions can be moderated to help keep conversations focused, he says. "ListServ communications are not bad, but they are only one-way communication," Dworkin says. "E-mail [strings] also often go off topic."
Some other professional social networking sites, such as LinkedIn, "aren't conducive to working on these healthcare specific issues," he says. "The advantage of this [new offering] is being able to connect with specific groups of healthcare peers."
Security Features
The Connect social network platform was built with the security and privacy concerns and collaboration challenges of healthcare in mind, says Drex DeFord, CEO of Next Wave Connect. He was formerly CIO of Seattle Children's Hospital and Steward Healthcare in Boston.
For instance, data is encrypted across the network utilizing SSL for member connections and secure sign-in, says Eric Lopez, CEO of Smart Social Media, which is providing the technical backend to the Connect platform. Password management includes encrypted passwords. And Connect also uses secure Amazon EC3 AWS Web servers, Lopez says.
Enterprises can opt to use advanced security options, including a private cloud approach that allows for use of a virtual private network and LDAP [lightweight directory access protocol], synchronized account credentials and single sign-on options, he says.
In addition, the Connect platform embeds data loss protection technology, including a lexicon engine, to help prevent disclosures of sensitive information, such as patient ID numbers, Lopez says.
"Additional healthcare-specific, HIPAA-compliant security layers allow us to scrub files, looking for patterns inside of, for instance, an Excel or Word file, and trapping the messages" to prevent sensitive information from being passed on the network, he says.
Those using the new social networking platform can also designate whether their discussion communities are closed or open. Closed, or private communities, require participants to be pre-approved.
While the platform can allow C-level executives to collaborate within their organizations and with peers from other healthcare entities, Dworkin expects that the technology will also help those on the front lines of healthcare to securely collaborate. "I see this as way for a broad spectrum of workers across healthcare organizations to seek out their peers" he says.
Besides Cedars-Sinai, other healthcare organizations using the new social networking platform include Rush University Medical Center in Chicago and Sharp HealthCare in California.
Next Wave Connect will also offer membership to individual healthcare professionals whose employers do not have enterprise membership in the social network, says a spokeswoman.