Advanced SOC Operations / CSOC , Incident & Breach Response , Next-Generation Technologies & Secure Development
Summa Equity Buys Majority Stake in Logpoint to Bolster M&A
Deal Is Expected to Help Security Operations Firm Boost Automation, Cyber Response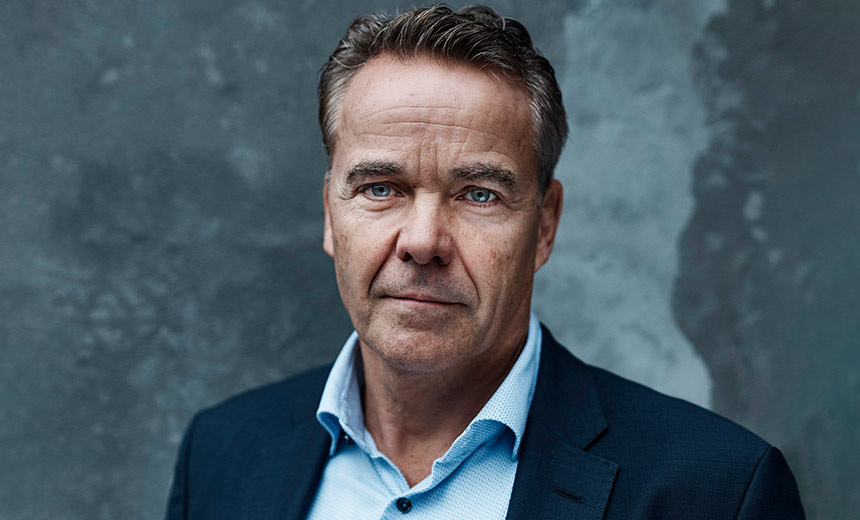 Summa Equity purchased a majority stake in Logpoint to help the security operations vendor expand in areas such as automation, detection and response, and attack surface management.
See Also: JavaScript and Blockchain: Technologies You Can't Ignore
The Swedish sustainable growth fund says its acquisition of Denmark-based Logpoint will allow the company to acquire technologies in adjacent areas, deepen its footprint across Europe and align more tightly with MDR vendors and MSSPs. Logpoint also intends to capitalize on Summa's backing to expand its expertise around application and ERP security as cloud migrations continue, says CEO Jesper Zerlang.
"We are punching way above our weight from a platform perspective and product capability perspective," Zerlang tells Information Security Media Group. "So the whole notion of branding and sales and marketing and go-to-market strategies is a key component of where we're going to spend the money."
The terms of the acquisition, which was signed this week and is expected to close during the spring, weren't disclosed. Yttrium, which was previously known as Digital+ Partners and led Logpoint's $30 million Series B funding round in September 2020, will remain a significant minority stakeholder in the company.
More Acquisitions on the Way?
Logpoint had been looking to complete a Series C funding round but opted instead to sell a majority position in the company to get more muscle in the SIEM market, where many of the leading tools are associated with massive technology vendors including Microsoft, IBM and Splunk, Zerlang says. Given Logpoint's size disadvantage in the SIEM space, he hopes Summa's financial backing will accelerate growth (see: Microsoft, IBM, Splunk Dominate SIEM Gartner Magic Quadrant).
The company in recent years has expanded from its heritage in SIEM by acquiring SOAR and application security vendors and developing capabilities around UEBA organically, Zerlang says. With Summa's backing, Logpoint plans to examine targets in spaces such as attack surface management, vulnerability management, detection and response, and automation to help resource-constrained clients address cyber incidents.
"We are punching way above our weight from a platform perspective and product capability perspective."
– Jesper Zerlang, CEO, Logpoint
Zerlang says Logpoint has the world's best security around SAP due to previous acquisitions, and he wants to provide protection around both applications and the supply chain, given how many third parties have access to core infrastructure. He also says there are dramatic cybersecurity risks associated with app migration to the cloud, and Logpoint wants to integrate cloud apps into a holistic cyber tool.
Logpoint today has 40 customers working with the company solely to secure their SAP environments, while many large enterprises have added SAP security to the company's core SIEM offering, he says. Outside of SAP security, however, Zerlang says Logpoint primarily focuses on companies outside the Fortune 500 that are attracted to the company's per-user pricing and robust automation capabilities.
'Everybody Is Now Realizing You Need to Control Data'
From a geographic perspective, Zerlang says, U.S.-based SIEM and cloud providers have struggled to satisfy Europe's data protection requirements, which has resulted in many European businesses opting to work with local security vendors. Logpoint wants to increase its footprint in the United Kingdom, Germany and France, supporting everyone from military branches to critical infrastructure vendors (see: Splunk, Elastic, Microsoft Top Security Analytics: Forrester).
"Everybody is now realizing you need to control data," Zerlang says, "and that's what we do really, really well. And then you can do analytics on top of this."
Logpoint wants to focus on augmenting the security operations capabilities of European MSSPs in a manner similar to what Arctic Wolf has done in North America, Zerlang says. The company's platform allows MSSPs to manage up to 500 customers from a single module and is well-positioned to augment the services capabilities that capacity-constrained MSSPs have today, he says.
As far as metrics are concerned, Zerlang says he most closely tracks net retention rate and employee attrition, since the former indicates how much value customers are getting from the company's technology while the later signals whether staffers get appropriate recognition for their performance. Logpoint grew annual recurring revenue by 78% last year and wants to increase sales by at least 50%.
"We are building business use cases so that the CISO can have a full digital dashboard of the exposure they have in the company," Zerlang says. "It's not just the technology, but it has to really provide valuable insights for top management."