Governance & Risk Management , Managed Detection & Response (MDR) , Managed Security Service Provider (MSSP)
SonicWall Buys Solutions Granted to Offer MSPs More Services
Buying Master MSSP Will Bring MDR, SOC and Vulnerability Management to MSPs, MSSPs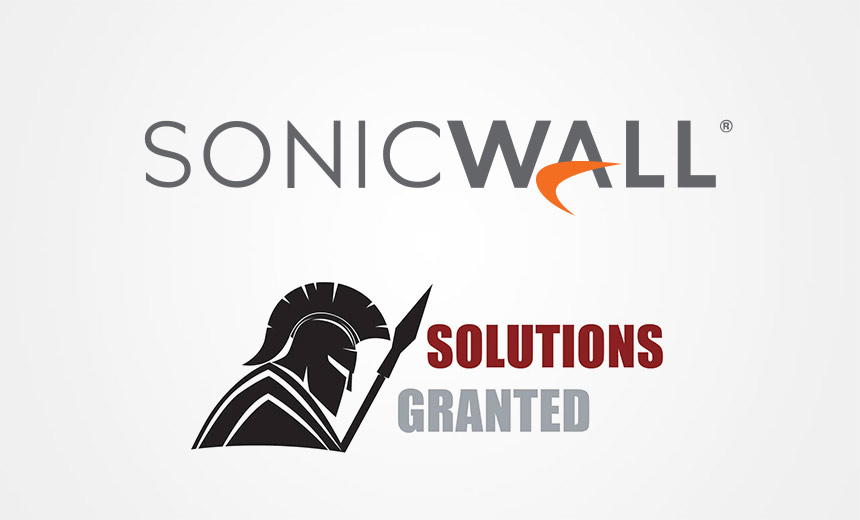 SonicWall acquired a longtime master MSSP partner to bring managed detection and response, security operations center and vulnerability management capabilities to its managed service providers.
The Silicon Valley-based SMB security stalwart said its purchase of Washington, D.C.-area Solutions Granted will help SonicWall detect and respond to endpoint or cloud-based threat activity on behalf of its MSP and MSSP partners. SonicWall said it plans to extend Solutions Granted's cyber capabilities to Europe, Asia-Pacific and Latin America as part of a newly created managed security services division (see: Platform Security Firm SonicWall Promotes Sales Guru to CEO).
See Also: JavaScript and Blockchain: Technologies You Can't Ignore
"It's critically important that we provide these services," SonicWall President and CEO Bob VanKirk told Information Security Media Group. "This is core to our offering, and it is core to what we provide MSPs. We have to provide these services."
Will Solutions Granted Stay Vendor-Agnostic Under SonicWall?
Solutions Granted was founded in 2001, became a SonicWall partner in 2005 and is a master managed security service provider, meaning that it provides technology and services to other MSPs and MSSPs. The 38-person company is led by U.S. Army combat veteran Michael Crean, who will become executive vice president of SonicWall's new managed security services division and report directly to VanKirk.
"Ten years ago, when somebody asked me about selling the business and being acquired, I said, 'In an ideal world, if I had to pick somebody, how cool would it be if it was SonicWall?'" Crean told ISMG. "They made the dream and what I thought was impossible possible. I love what SonicWall stands for; I love that they've been a channel-first, channel-focused, channel-only organization."
Solutions Granted will continue to support products from competing endpoint security vendors despite becoming part of SonicWall, and in the next few weeks it will roll out support for both Microsoft Defender and SonicWall's Capture Client endpoint detection and response platform. Solutions Granted will keep providing MDR and SOC services for endpoint detection and response providers outside SonicWall (see: The Most Pressing Security Needs of the SMB and Midmarket).
"SonicWall is not looking to change what we've done. They're looking to amplify it. They're looking to make it bigger. They're looking to add more capabilities," Crean said. "This game needs to be open, and we need to be more inclusive to where MSPs are and take care of them."
Bringing Managed Security Services Outside North America
VanKirk said SonicWall will expand Solutions Granted's capabilities into geographies outside North America, with a focus in the next couple of months on rolling out language support and in-time-zone resources for Europe. Europe has robust data compliance needs due to GDPR, and VanKirk said 25% of SonicWall's overall revenue today comes from the continent.
"SonicWall is not looking to change what we've done. They're looking to amplify it."
– Michael Crean, CEO, Solutions Granted
From there, VanKirk said, SonicWall will go into Asia-Pacific and Latin America, which together currently account for 10% to 15% of the company's total sales. Solutions Granted is SonicWall's first major acquisition since 2008, and VanKirk said the company would consider additional transactions that cover all or part of security service edge, such as zero trust network access or secure web gateways (see: New SonicWall CEO Bob VanKirk on XDR, SASE & Going Upmarket).
As far as metrics are concerned, VanKirk would like to get Solutions Granted in front of current and prospective SonicWall MSP partners because 90% to 95% of MSPs the company works with become fully paying and engaged customers. VanKirk also wants to use artificial intelligence to scale Solutions Granted's capabilities, provide more services and create synergies between MDR and NDR skillsets.
"It's important for people to understand that we're going to meet them on their journey where they're at," Crean said. "All too often, manufacturers come in and say, 'This is good,' or 'I'm good, and this is bad.' That's not who we are. That's not what we're going to be. We're going to make sure that we're getting people taken care of."