Fraud Management & Cybercrime , Next-Generation Technologies & Secure Development , Social Media
Section 66A of India's IT Act Struck Down
Supreme Court Rules Section Is Unconstitutional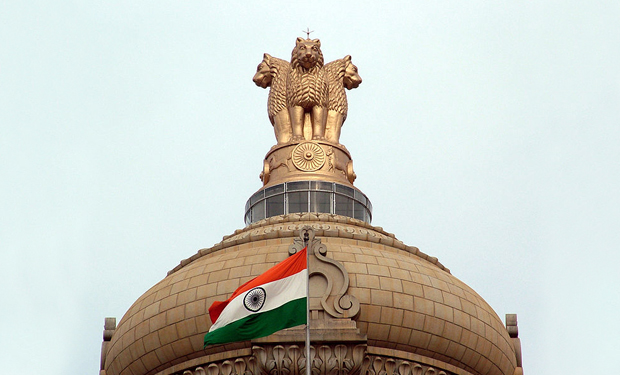 The Supreme Court of India has struck down section 66A - a contentious section within India's Information Technology Act - on free-speech grounds in a landmark judgment.
See Also: OnDemand | Understanding Human Behavior: Tackling Retail's ATO & Fraud Prevention Challenge
In a March 24 ruling, the court declared that section 66A violates article 19(1) of the Indian constitution, which guarantees the right of free speech and expression to Indian citizens. While section 19(2) of the constitution does allow legislators to impose "reasonable restrictions" on those rights for the purposes of public order, the court ruled that the section 66A did not serve such a purpose.
As written, section 66A of the 2008 amendment to India's IT Act criminalizes sending offensive messages through communications services. But critics labeled the law as a draconian form of censorship. Nine public-interest litigations, or PILs, were filed, challenging the law's constitutionality and were being reviewed together. Many petitions argued that section 66A was so vaguely worded that it could be interpreted in an arbitrary manner and potentially abused.
In its ruling, the Supreme Court seemed to agree. A divisional bench - comprising Justice J. Chelameswar and Justice Rohinton Fali Nariman - ruled that section 66A lacked defined criteria and deemed it "unconstitutional," in part for being vaguely worded. "Information that may be grossly offensive or which causes annoyance or inconvenience are undefined terms which take into the net a very large amount of protected and innocent speech," the Supreme Court wrote in its ruling.
Vakul Sharma, co-counsel representing the Union of India in the case, declined to comment on that ruling.
The Supreme Court's judgment, however, upholds sections 69A and 79 of the IT Act, which deal with website blocking and intermediary liability borne by third-parties, such as ISPs.
"In scrapping section 66A, the Supreme Court has done a yeoman service to the cause of free speech," says Pavan Duggal, an advocate at the Supreme Court of India and head of Delhi-based Pavan Duggal Associates. "The fear psychosis perpetuated by section 66A has vanished."
Since the Supreme Court's ruling, all related pending cases that cited only section 66A have also now been thrown out, he says, although any cases that were touching on other sections of the IT Act will still continue.
The Section 66A Controversy
The debate over section 66A intensified in 2013, when authorities arrested and charged two young women from Palghar - in Mumbai - in relation to a Facebook post that questioned the city's shutdown for the funeral of Shiv Sena's Bal Thackeray. In an application of section 66A, one of the young women was arrested for posting a comment, the other for liking it.
In the wake of the ruling, one of the two women who had been charged under section 66A told Indian Express that she felt vindicated by the ruling.
What Was Section 66A?
Section 66A classified as a cybercrime the transmission, by means of a computer resource or a communication device, the following:
Any information grossly offensive or that has a menacing character;
Any information known to be false, and for causing annoyance, inconvenience, danger, obstruction, insult, injury, criminal intimidation, enmity, hatred or ill will, persistently;
Any electronic mail or e-mail message for causing annoyance or inconvenience or to deceive or to mislead the addressee or recipient about the origin of such messages.
Under section 66A, these crimes were punishable with up to three years imprisonment and a fine of up to Rs 5 lakhs (about $8,000).
Section 66A took shape after a standing committee of Parliament requested an anti-spam law, says Pranesh Prakash, policy director at Bengaluru-based Center for Internet and Society. "In essence, the anti-spam provision covers everything except for spam - that is how poorly worded the section is," he says.
Under Indian law, the only restrictions allowed on speech are specified by Article 19(2) of the constitution, which allows for exceptions that relate to annoyance, inconvenience, criminal intimidation, offense or menacing character. But the Supreme Court ruled that no such exceptions applied to section 66A.
Law Enforcement Challenges
Now, however, legal and security experts say it's not yet clear what impact the Supreme Court's ruling will have on the legal landscape. "I worry implications could be serious, and I am concerned for my clients," says Pattathil Dhanya Menon, a cybercrime investigator and consultant to central and state law enforcement agencies.
With section 66A now gone, police may lose an essential enforcement tool for prosecuting Internet-related crime, Menon says, adding that "India as a community has still not matured ethically to work on the cyber platform."
The biggest complaint against section 66A was that its vague wording left it open to being potentially misused by the police and political class. However, after the so-called Palghar case in which the two young women were arrested, the Home Department ruled that section 66A can only be applied with the permission of an inspector general of the police, Menon says.
Prashant Mali, an expert in Indian cyberlaw and the president and founder of Mumbai-based Cyber Law Consulting, says that while section 66A may have been misused by politicians and police to trump up frivolous charges, its loss means that police now have no way to pursue crimes that occur on social media.
"[The] Supreme Court should have given [legislators] three months to enact a section under [the] IT Act for online defamation. Even framing rules with proper illustrations which signify what is 'grossly offensive' or 'having menacing character' could have sufficed," he says.
The judgment, however, ruled that section 66A does not concern itself with injury to reputation, and as such, does not aim to address defamatory statements.
One senior legal expert who works the government, speaking on condition of anonymity, says that the court took the perspective of Indians' fundamental rights, as enshrined by the constitution. But the solicitor general for the government defended section 66A based on the danger potentially posed by too little Internet-related regulation.
"There have been instances where defamatory postings led to enmity and tensions between communities," the expert says. "As a part of a pluralistic and diverse society, 66A was deemed necessary. There are certain reasonable restrictions on the exercise of fundamental rights - section 66A was meant to be read with those restrictions."