Second Arrest in Sony Hack
LulzSec Member Charged for Role in Attack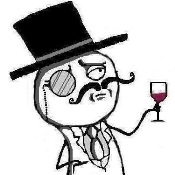 A second member of the LulzSec hacktivist group has been arrested in connection with last year's Sony Pictures Entertainment breach.
See Also: Keeping Your Side of the Street Clean: 5 Cyber-Hygiene Facts You Wish You Knew Earlier
Raynaldo Rivera, 20, of Tempe, Ariz., surrendered to the Federal Bureau of Investigation on Aug. 28, according to the FBI's Los Angeles division.
In April, Cody Kretsinger, a 24-year-old accused hacker linked to the breach, pleaded guilty to charges stemming from the role he played in the SQL injection attack that cost Sony more than $600,000 in damages (see: Sony Pictures Hacker Pleads Guilty). He faces up to 15 years in prison.
Rivera, who went by the aliases "neuron," "royal" and "wildicv," is alleged to have been a LulzSec member, who, along with a group of hackers, compromised Sony computer systems from May 27, 2011, through June 2, 2011, the FBI says.
Rivera is charged with conspiracy and the unauthorized impairment of a protected computer.
Attack Details
Rivera allegedly used a proxy server in an attempt to mask his Internet protocol address, according to the FBI. Rivera and co-conspirators, including Kretsinger, allegedly obtained confidential information that was then distributed and posted on LulzSec's website and announced on Twitter.
If convicted, Rivera could face up to 15 years in prison. He made a brief appearance before a federal magistrate in the U.S. District court in Phoenix on Aug. 28 and was ordered to appear in a Los Angeles court on Sept. 14.