Blockchain & Cryptocurrency , Business Continuity Management / Disaster Recovery , Cryptocurrency Fraud
Reports: White House Set to Issue Executive Order on Crypto
Will Reportedly Cover Alignment With Other Countries, Security, Stability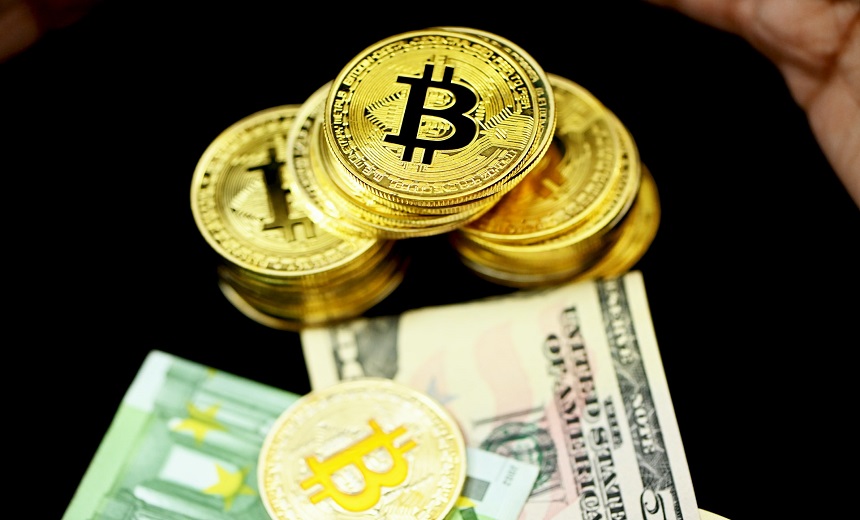 U.S. President Joe Biden is reportedly set to make an unprecedented move for the digital asset space - outlining a whole-of-government approach to reining in cryptocurrencies, which have long been chided for potentially lax cybersecurity and anti-fraud measures. According to media reports, the administration will announce an executive order on cryptocurrency as early as this week, in an effort to jump-start U.S. alignment with global allies on enforcement.
See Also: OnDemand | Generative AI: Myths, Realities and Practical Use Cases
While the executive order will likely drop within a turbulent geopolitical environment - with war in Europe - two sources familiar with the order's language told The Associated Press that the directive was in the works long before the war began.
According to the same report, the order will outline roles and responsibilities for various federal agencies - long considered an Achilles' heel for any regulatory response. In recent months, officials at the U.S. Securities and Exchange Commission, the Commodity Futures Trading Commission, the Federal Reserve and the Department of the Treasury have staked a claim in setting guardrails for crypto companies.
According to the administration's planned order, the State Department will reportedly be tasked with ensuring American cryptocurrency laws align with those of U.S. allies, while the Financial Stability Oversight Council, which monitors risks to the U.S. financial sector, will reportedly be charged with studying illicit finance patterns.
Sources told the AP that Biden's imminent executive order will also implicitly underscore the role that cryptocurrency will play in the U.S. economy.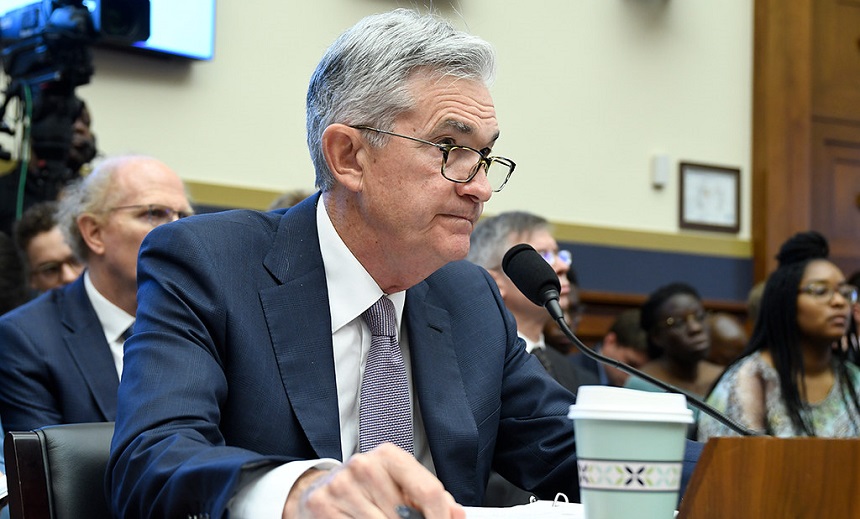 Federal Reserve Chair Jerome Powell (Photo: Federalreserve via Flickr/cc)
And the executive order will reportedly explore the potential of a central bank digital currency, or CBDC, which is a digital currency pegged to fiat - the U.S. dollar.
Federal Reserve Board Chair Jerome Powell in January released a study on the economic potential and related risks of a CBDC. In it, the Fed pointed to the innovative qualities of digital currencies but stressed potential risks to the nation's financial systems, including heightened cyberthreats and privacy concerns (see: US Federal Reserve Issues Report on Digital Dollar).
The Fed's report said the design and implementation of a CBDC must consider consumer privacy and ensure strong identification verification controls to stem money laundering and the financing of terrorism.
Quick Takes
Some blockchain security experts praise news of the order's arrival and also have a wish list of sorts.
"I've been a proponent of the appointment of a 'crypto czar' and would like to see the formation of an agency much like the Office of the Director of National Intelligence, created in the aftermath of Sept. 11," says Michael Fasanello, who has served in various roles within the U.S. Justice and Treasury departments. "[Because] of the patchwork quilt of regulators with a stake in crypto, an 'Office of the Director of Digital Assets,' would be a welcome break from the infighting among alphabet soup regulatory and enforcement agencies today."
Fasanello, who currently serves as director of training and regulatory affairs at Blockchain Intelligence Group and will be assuming the role of chief compliance officer for hybrid financial service and media firm LVL, adds: "Security will be front and center [here], particularly given the controversy of the digital assets space being involved in the Russo-Ukrainian conflict, and the Canadian Freedom Convoy before that. Crypto is now having its moment in the government spotlight."
Some cyber experts agree with the security assessment.
"When we consider that the anticipated executive order will be aligned with the policies of other countries - and anticipates that cryptocurrency will be a core component of the U.S. financial markets - I expect basic cybersecurity guidelines to be a focus area of the EO," says Neil Jones, cybersecurity evangelist with the firm Egnyte. "With time, I also foresee that U.S. government officials will address technical requirements even more deeply."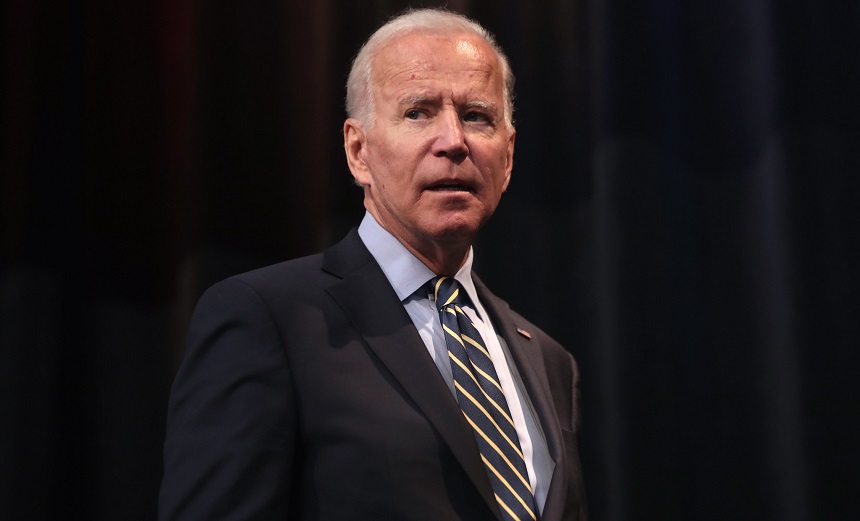 U.S. President Joe Biden (Photo: Gage Skidmore via Flickr/cc)
Sanctions Evasion
Again, the order is likely to be issued as the ground war in Ukraine worsens.
Late last week, the Russians shelled and later seized a Ukrainian nuclear power plant - causing a blaze that found diplomats worldwide decrying Russian war crimes and fearing that radiation had leaked. To date, no leak has been detected, although the Russians reportedly took the facility offline in violation of international norms (see: Ukraine Fighting First-Ever 'Hybrid War' - Cyber Official).
And in cyberspace, it has mostly been a free-for-all among the digital underground - with hacktivist groups waging all-out war on the Kremlin, and ransomware groups reportedly backing the Russian regime. The international collective Anonymous, for one, has reportedly knocked off sites to Russian ministries and state media. And the Cyber Partisans in Belarus have targeted Russian troop movements via railway.
As the war rages, the U.S. and its allies have aimed to hobble Moscow with economic sanctions - including bans on oil imports, partial exclusion from the bank messaging system SWIFT, and designations against Russian oligarchs. Some foreign policy experts said the measures could force the Kremlin to look elsewhere to stabilize its economy: Enter the crypto-sphere.
Cryptocurrency, long the subject of debate around the efficacy of its anti-money laundering and know-your-customer controls, is now front and center.
While U.S. officials have stated publicly that they are looking into sanctions evasion possibilities across the blockchain, a top Treasury Department official on Friday told blockchain intelligence firm TRM Labs that such a move - in such a short time - would be nearly impossible. Still, the official said, Russian elites and entities may yet try to skirt sanctions by obfuscating funds (see: US Officials Push Collaboration, AML Controls for Crypto).
Todd Conklin, counselor to the deputy secretary of the Treasury Department, said: "Russia is a G20, fiat-based economy, and now the ruble is at a record low. Russia has not focused on building the rails needed to support crypto or DeFi [decentralized finance] innovation. In fact, they've shown signs of being reticent to move in that direction over the last two years. … So point being, you can't flip a switch overnight and run a G20 economy on cryptocurrency."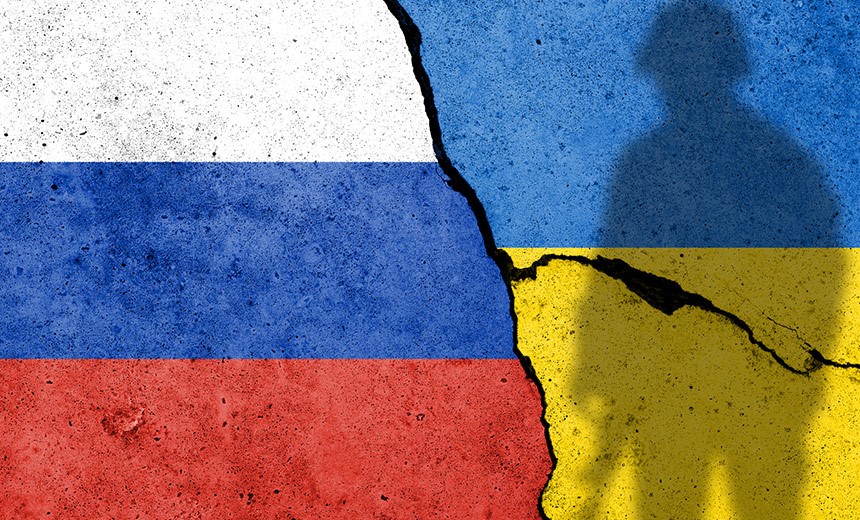 File image depicting the Russia-Ukraine conflict
Sanctions Compliance
The crypto community is also taking it upon itself to ensure sanctions compliance.
In a blog post, Paul Grewal, chief legal officer of the U.S.-based crypto exchange Coinbase, confirmed that the platform is "committed to complying with sanctions" and checks all account applications against lists of sanctioned individuals or entities. And IP addresses within sanctioned geographies also encounter geofencing controls, Grewal said.
He also wrote: "Today, Coinbase blocks over 25,000 addresses related to Russian individuals or entities we believe to be engaging in illicit activity, many of which we have identified through our own proactive investigations."
The Coinbase executive indicated that most of the addresses had been identified prior to the invasion and that "we have not seen a surge in sanctions evasion activity in the post-invasion context."
"Digital asset transactions are traceable, permanent and public," Grewal said. "As a result, digital assets can actually enhance our ability to detect and deter evasion compared to the traditional financial system."
And because digital asset adoption is still nascent, he added, widespread use for sanctions evasion is "unlikely."
He said that the Russian government and other sanctioned actors would need "virtually unobtainable amounts of digital assets to meaningfully counteract current sanctions." The Russian central bank alone, he said, holds over $630 billion in largely immobilized reserve assets - larger than the total market capitalization of all but one digital asset.