Regulator Issues Bitcoin Advisory
New CFPB Alert Should Prompt Banks to Explain Risks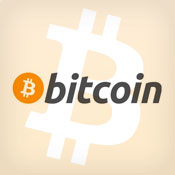 A new advisory on Bitcoin issued by the U.S. Consumer Financial Protection Bureau should prompt financial institutions to have dialogues with their banking customers about the risks associated with virtual currencies.
See Also: Keeping Your Side of the Street Clean: 5 Cyber-Hygiene Facts You Wish You Knew Earlier
"The primary interest financial institutions have in virtual currencies is ensuring their consumers are educated on the risks," says Nathalie Reinelt, an analyst within Aite Group's retail banking and payments practice. "This advisory enables financial institutions to have those dialogues with their banking customers, because many consumers are unaware that investing in these virtual currencies affords them absolutely no consumer protections, especially not from their financial institutions."
The CFPB, in its advisory issued Aug. 11, says many issues around virtual currencies have yet to be resolved, including:
Virtual currencies are targets for hackers who have been able to breach sophisticated security systems to steal funds;
Virtual currencies can cost consumers more to use than credit cards or even regular cash once exchange rates are taken into consideration;
Fraudsters are taking advantage of the hype surrounding virtual currencies to cheat people with fake opportunities;
If a consumer trusts a company to hold virtual currencies and something goes wrong, that company may not offer the kind of help typically expected from bank, debit or credit card providers.
Consumers also can now submit a complaint to the CFPB if they experience a problem with a virtual currency product or service, the advisory says. View the complete advisory here.
The CFPB alert follows reports from Dell SecureWorks that a hacker compromised 51 networks from 19 different Internet service providers to steal $83,000 in virtual currency.
Takeaways for FIs
Financial institutions should be on board with the CFPB's initiative around virtual currencies, says Reinelt. "Many have already issued their own advisories due to the influx of consumer questions around Bitcoin," she says.
David Pollino, Bank of the West's enterprise fraud prevention officer, agrees with the CFPB that more education is needed to help consumers understand the risks. "With a traditional bank account or payment card, if someone breaches your account, your bank or payment card company will help you recover some or all of your funds," he says. "If you're storing your virtual currencies on your own computer, you're on your own if your virtual currency is stolen."
The majority of financial institutions are taking a wait-and-see approach when it comes to Bitcoin, says Al Pascual, a security analyst at Javelin Strategy and Research. For these institutions, there's not enough guidance from regulators or the market as to how virtual currencies should be handled from a risk management perspective.
"As for those businesses that accept, process or exchange virtual currencies, these warnings, while fair, also diminish the security image of this type of payment," he says. "Hopefully, it will encourage a continuing dialogue among all stakeholders as to how security can be improved and how virtual currencies can be afforded the same degree of trust as traditional payment mechanisms."
Regulating Bitcoin
Efforts are being made by entities to start regulating virtual currencies. Recently, the New York State Department of Financial Services proposed a groundbreaking "BitLicense" regulatory framework for virtual currency businesses that's designed to help fight fraud (see: NY Proposes Bitcoin Regulations).
The framework contains consumer protection, anti-money laundering and cybersecurity rules tailored for virtual currency, such as Bitcoin, state officials say.