Regulating Mobile Apps: FDA Seeks Input
Agency to Host Workshop to Solicit Comments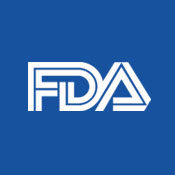 The Food and Drug Administration will host a public workshop Sept. 12-13 to discuss issues related to potentially regulating certain mobile medical applications.

The FDA recently issued a draft guidance document seeking comments about plans to clarify the types of mobile applications it intends to regulate. This document described plans to regulate only a very narrowly defined set of mobile apps that have either been considered medical devices or affect the performance or functionality of a currently regulated medical device.

In addition to providing a forum for discussing the draft guidance document, the workshop will solicit comments on regulating stand-alone software, mobile or desktop, that analyzes, processes or interprets medical device data. The agency plans to issue a separate guidance document for these clinical decision support apps. It's seeking comments on how the FDA should assess this stand-alone software to assure "reasonable safety and effectiveness."

A recent FDA announcement provides details on how to attend the workshop in person or via webcast as well as other options for submitting comments.

In May, Bakul Patel, policy adviser in the FDA's Center for Devices and Rdiological Health, acknowledged the agency is taking a close look at the issue of medical device security, considering such issues as the threat of malware infecting a device. He called for the development of standards for medical device security.