Information Sharing , Next-Generation Technologies & Secure Development , Training & Security Leadership
Titus Launches Classification Suite 4
Titus Launches Classification Suite 4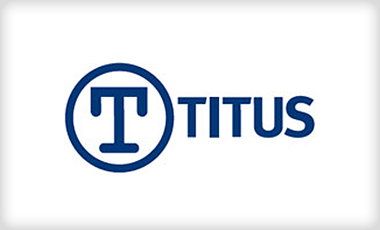 TITUS, the market leader in classification and protection of email, documents and other unstructured data, today launched TITUS Classification Suite 4, a significant new release of its flagship data identification and information protection suite. Already in use by the French Ministry of Defense and others, the new solution uses content and context to automatically classify and protect information as it is handled by users, and allows manual and guided classification for maximum flexibility and user engagement. Fine-grained policy control and comprehensive metadata capture also leverages overall security investment, improves data management and increases regulatory compliance.
"With TITUS Classification Suite, we are able to ensure that data is handled appropriately by employees throughout our organization," said an official representative CIS with the French Ministry of Defence. "Classification is the cornerstone of our information security policies, and TITUS Classification Suite helps us to continually reinforce security policies with our employees."
TITUS Classification Suite 4 offers organizations a new flexible policy engine that can apply complex rules to protect information without getting in the way of business process or requiring users to remember specific security policies. Administrators can set up policies to, for example, classify email based on recipients; protect email based on the content or classification of attachments; classify and protect documents based on content, filename or location; or prevent printing of sensitive documents to non-secure printers. Customizable, easy-to-use alerts warn users of special information handling conditions or possible impending security violations.
"We've said it before, and we'll say it again — data classification matters. In compliance-based strategies, there are two types of data to classify — regulated and nonregulated. Compliance is not security. It does not capture sensitive (nonregulated!) data like corporate confidential communications, intellectual property, marketing plans, or board meeting minutes. All of the nonregulated data would be left out in the no-man's land of "low risk data," which it clearly isn't," said Forrester Research Inc. in the report, "Twelve Recommendations For Your Security Program In 2015" (March 2015).
TITUS Classification Suite 4 also integrates with data loss prevention (DLP) solutions, allowing enterprises to optimize security policy, focus on high-risk areas, and capture retention-related metadata for informed archiving or deletion. New integration capabilities, such as with McAfee Data Exchange Layer (DXL), will allow organizations to enhance their behavioral analytics and reporting capabilities, and uncover malicious insider threats.
"TITUS is proud to deliver a solution that we have worked toward with the input of hundreds of customers over the last ten years," said Tim Upton, Founder and CEO of TITUS. "From simplifying the administration for our largest enterprise customers, to helping address malicious insider threats, to supporting advanced business rules for challenging problems such as IP protection and export control—we are delivering a unique ability for enterprises worldwide to protect their most sensitive information."
With TITUS Classification Suite 4, enterprises can:
Identify Unstructured Data—Identify the business value of unstructured data at the time of creation, so an organization knows what data it has and how it should be protected.
Raise Security Awareness—Automatically add visual markings and handling instructions to email and documents to raise user awareness about the sensitivity and business value of corporate information.
Engage End Users—Promote a culture of security by making users aware of their responsibilities and provide targeted, interactive education so that security becomes everyone's responsibility.
Apply Content Protection—Apply persistent protection to email and documents with Microsoft Rights Management Services (RMS) and S/MIME.
Optimize DLP and Other Security Solutions—Increase the accuracy and effectiveness of data loss prevention (DLP) solutions with data classification.
Improve Data Management—Capture retention-related metadata as users create and send information, so that an organization can make informed decisions about archiving, storage, retention, and deletion.
Reduce Mobile Risks—Mitigate the risks of mobile information sharing by extending the benefits of classification to the mobile workforce.
Uncover Insider Threats—Report on user behavior to detect policy education gaps and inadvertent or malicious insider activity.
TITUS Classification Suite 4 is comprised of TITUS Message Classification for Microsoft Outlook, TITUS Classification for Microsoft Office, and TITUS Classification for Desktop. TITUS Classification solutions for Mobile and Outlook Web App (OWA) are also available.

About TITUS
TITUS solutions enable organisations to classify, protect and confidently share their information, and meet regulatory compliance requirements by identifying and securing unstructured data. TITUS Classification Suite includes the leading email, document and file classification and marking solutions, trusted by millions of users in over 60 countries around the world. Its customers include Dell, Nokia, Dow Corning, United States Air Force, NATO, Pratt and Whitney, the Canadian Department of National Defence, the Australian Department of Defence, and the U.S. Department of Veterans Affairs. To learn more about how TITUS is ensuring enterprise information is protected from desktop to mobile to cloud, visit www.titus.com.