ThreatMetrix to Showcase Context-Based Authentication Solution at RSA 2014
ThreatMetrix to Showcase Context-Based Authentication Solution at RSA 2014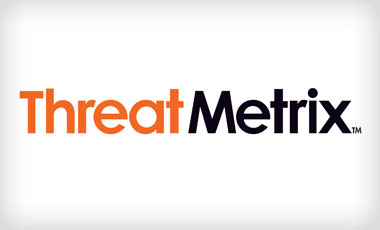 ThreatMetrix™, the fastest-growing provider of context-based security and advanced fraud prevention solutions, today announced a revolutionary offering that improves the security associated with traditional username and password protection for accessing enterprise applications in conjunction with the upcoming RSA Conference 2014, February 24-28 at Moscone Center, San Francisco.
With the advent of bring-your-own-device (BYOD) and cloud-based applications, today's enterprise security professionals are challenged with augmenting the application access security that can be obtained through simple username and password verification and cumbersome two-factor authentication with minimal impact to the user experience.
"No enterprise wants to be called out for falling victim to a data breach, as it erodes trust," said Reed Taussig, president and CEO, ThreatMetrix. "However, if enterprises implement time consuming authentication techniques, this will erode overall productivity and motivate the workforce to find ways around the authentication. This is where frictionless context-based authentication comes into play, which establishes trust for each account login based on fully anonymous user identity, device usage, geolocation, behavior and other factors without compromising consumer identity or workforce efficiency."
Gartner estimates that by year end 2016, more than 30 percent of enterprises will use contextual authentication for remote workforce access. [Source: Gartner Magic Quadrant for User Authentication, December, 2013]
Overall, context-based authentication offers three essential benefits to enterprises. These include:
Frictionless access – Real-time, passive assessment of the login context through frictionless two-factor authentication enables businesses to streamline access for known and trusted combinations of accounts and devices – reducing effort and inconvenience for the workforce by not requiring additional one-time passwords for each login.
Increased security – Combining global federated trust identities with context-based authentication enables businesses to quickly and easily identify high-risk connections that have the potential to compromise corporate IP and valuable data. High-risk connections include devices that are part of botnets, use of spoofed and compromised identities or devices that are known to be involved with fraudulent access across the ThreatMetrix™ Global Trust Intelligence Network (The Network).
Operational Efficiency – Real-time API-driven big data analytics means actionable intelligence at the point of control, rather than information being stored in a data warehouse.
"Enterprise adaptive access control combines contextual information and user credentials to evaluate the risk of users attempting to access resources. Once the purview of e-commerce and financial services, adaptive access is finding an increased role in workforce identity — particularly for mobile device use cases." [Source: "Adaptive Access Control Brings Together Identity, Risk and Context," Gartner: Trent Henry, August 2013]
ThreatMetrix is uniquely positioned to provide one of the most powerful context-based authentication and fraud prevention solutions on the market. The solution leverages the vast amount of data in The Network, one of the largest fully anonymized global identity and fraud networks in the world. Through The Network, ThreatMetrix protects more than 160 million active user accounts, 2,500 customers and 10,000 websites.
"All ThreatMetrix customers benefit from anonymized shared identity and threat data worldwide across The Network, increasing the quality and value of the data as The Network grows," said Taussig. "Due to shared data on The Network, in the United States, for example, we have an 80 percent recognition rate for users attempting an account login. This means that for four in five logins, ThreatMetrix recognizes at least one anonymized data point from previous activity in The Network – such as the email address, telephone number or account name. This offers enterprises and other businesses a full 360 degree assessment of a user's risk to more accurately differentiate between hackers and valid workforce access."
Federating identities without federating trust creates many opportunities for cybercrime. Combining context-based authentication and a global federated identity network is the most efficient and cost effective way for enterprises to reduce the threat of data breaches from unauthorized application access, eliminating employee friction. This includes protection against both internal and external threats, since enterprises now face risks from employees who jeopardize regulatory compliance through unauthorized password sharing and other risky behaviors.
In addition to its evolution as a context-based authentication provider for enterprises, ThreatMetrix continues to build trust on the Internet by protecting businesses across industries, including financial services, e-commerce, payments, social networks, government agencies and social networks, through advanced online fraud prevention. This solution offers protection against threats including account takeover, payment fraud, fraudulent account registration and multi-channel Web fraud.
To learn more about ThreatMetrix's context-based authentication and advanced fraud solutions, stop by booth 232 in the South Expo at RSA Conference 2014. During the conference, ThreatMetrix is also a proud sponsor of the Alta Associate's Executive Women's Forum Reception, which takes place Wednesday, February 26, 7-9 p.m. at the W Hotel in San Francisco.
About ThreatMetrix
ThreatMetrix builds trust on the Internet by offering market-leading advanced fraud prevention and frictionless context-based security solutions. These solutions authenticate consumer and workforce access to mission critical applications using real-time identity and access analytics that leverage the world's largest trusted identity network.
ThreatMetrix secures enterprise applications against account takeover, payment fraud, fraudulent account registrations, malware, and data breaches. Underpinning the solution is the ThreatMetrix™ Global Trust Intelligence Network, which analyzes over 500 million monthly transactions and protects more than 160 million active user accounts across 2,500 customers and 10,000 websites.
The ThreatMetrix solution is deployed across a variety of industries, including financial services, enterprise, e-commerce, payments, social networks, government and insurance.
For more information, visit www.threatmetrix.com or call 1-408-200-5755.