Specops Software Announces Preview of Specops Password Sync at RSA
Specops Software Announces Preview of Specops Password Sync at RSA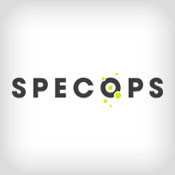 Specops Software, a global innovation leader in Active Directory and Group Policy-based Desktop and Password Management software, today announced the preview of the soon to be released Specops Password Sync.
Specops Password Sync (SPS) will help make the management of different passwords across multiple platforms a thing of the past by leveraging current Active Directory infrastructure and security models. Seamlessly integrated with Specops Password Policy and Specops Password Reset, SPS supports password synchronization to Microsoft Online Services, Google Apps, Salesforce, AD, SQL, Oracle, RACF, Kerberos Realms. Other platforms will be added based on demand and an API is available for easy integration with other custom platforms.
"Today customers all over the world, ranging in size from 100 users to over 100,000 user environments are using Specops Password Management products to secure their environments and lower cost. Adding Specops Password Sync to the mix will give organizations even more control and flexibility for managing passwords across platforms", said Johan Ogren, President of Specops Software North America.
With Specops Password Sync it is possible to have a single very strong password that works in all the platforms, private or Cloud-based, the users need to access to perform their daily work. Since there is only a single password, this password can be very strong and can be changed frequently to optimize security at the same time. Specops Password Sync adding to the Specops Password stack, works perfectly with Specops Password Policy and Specops Password Reset, adding the capabilities to both enforce strong passwords in any platform and let the users perform Self-Service password resets in systems that do not even natively support it. The result being both much more secure passwords and a significant reduction in cost for forgotten password", said Thorbjorn Sjovold, CTO of Specops Software.
About Specops Software
Specops Software, www.specopssoft.com, is an international software vendor offering management products enhancing Active Directory, Group Policy and PowerShell-based technologies. The company was founded in 2001 and is privately held. More than 3000 clients of all sizes in more than 50 countries appreciate the innovation and simplicity associated with award-winning software from Specops Software.