SOA Software API Gateway Awarded at RSA
SOA Software API Gateway Awarded at RSA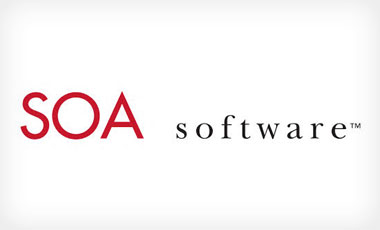 SOA Software, an API Management and SOA Governance leader, announced today that the Info Security Products Guide, the industry's leading information security research and advisory guide, has named SOA Software the winner for the 10th Annual 2014 Global Excellence Awards announced at the RSA Conference this week. SOA Software's API Gateway is the winner in the API Management and Security category. These prestigious global awards recognize security and IT vendors with advanced, ground-breaking products and solutions that are helping set the bar higher for others in all areas of security and technologies.
"The API Gateway is an innovative product that addresses advanced API security and threat prevention needs for business that are enabling their digital channels," said Roberto Medrano, Executive Vice President, SOA Software. "The API Gateway sets a new standard for an integrated solution that combines security, integration, and mediation capabilities delivered both in the cloud and on-premise."
SOA Software's API Gateway provides a comprehensive security and threat protection solution for enterprise APIs. It covers a wide range of use cases, including threats related to identity and access, message encryption, and compliance. The API Gateway streamlines development, management, and operation of APIs, enhancing security and regulatory compliance through authentication, authorization, and audit capabilities. It is available in the cloud, on-premise, or as a virtual appliance for ease of installation and configuration.
For more information about SOA Software API Gateway, see www.soa.com/solutions/api-gateway.
About Info Security Products Guide Awards
SVUS Awards organized by Silicon Valley Communications are conferred in 10 annual award programs: The Info Security's Global Excellence Awards, The IT Industry's Hot Companies and Best Products Awards, The Golden Bridge Business and Innovation Awards, and Consumer World Awards, CEO World Awards, Customer Sales and Service World Awards, The Globe Fastest Growing Private Companies Awards, Women World Awards, PR World Awards, and Pillar Employee Recognitions World Awards. These premier awards honor organizations of all types and sizes from all over the world including the people, products, performance, PR, and marketing. To learn more, visit www.svusawards.com.
About SOA Software
SOA Software is a leading provider of API Management and SOA Governance products that equip business to deliver APIs and SOA together to drive their company to meet its business strategy quickly and effectively. SOA Software's technology helps businesses to accelerate their digital channels with APIs, drive partner adoption, monetize their assets, and achieve agility and operational excellence across their applications and datacenters. Some of the world's largest companies including Bank of America, Pfizer, and Verizon use SOA Software products. SOA Software is also recognized as a "Leader" by Gartner in Application Services Governance MQ and as a leader by other analyst firms. For more information on SOA Software's API Platform, see http://www.soa.com.
All product and company names herein may be trademarks of their registered owners. SOA Software, Community Manager, API Gateway, Lifecycle Manager, OAuth Server, Policy Manager, Portfolio Manager, Repository Manager, Service Manager, API Manager, and SOLA are trademarks of SOA Software, Inc.