SECURONIX introduces Real Time Intelligent Detection of Insider and External Threats
SECURONIX introduces Real Time Intelligent Detection of Insider and External Threats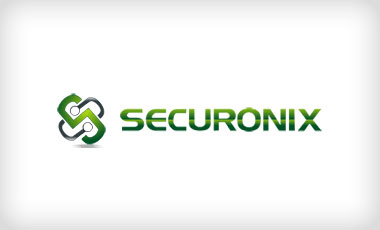 Securonix, the leader in Security Intelligence software announced today the general availability of Securonix version 4.0. The release combines external global threat intelligence with internal local threat intelligence on users, systems and activities down to the transaction level. In addition, the intelligence can be applied in real time for prevention and rapid detection of threats. Through the unified view of IT risk Securonix customers are able to detect and even prevent the most advanced targeted, persistent, insider, zero day attacks, enterprise fraud and perform continuous risk monitoring on their environments.
With sophisticated multi-vector targeted attacks on the rise, Securonix delivers the only unified threat detection solution in the market today that empowers organizations to automatically mine and analyze user and system behavior for known and unknown threats in real time. Using advanced statistical analysis; the solution alerts security professionals on malicious events and prevents costly data breaches. In a market that is focused on defensive security and post attack response, Securonix delivers a solution that is proactive, preventive and predictive.
"The 4.0 release is a true game changer in the security industry. The addition of external reputation sources to our advanced behavioral and outlier-based algorithms enables organizations to quickly detect advanced targeted attacks and prevent significant damages from data breaches. It was important for us to run these analytics in real time on the millions of events being captured, so that organizations are able to catch these attacks as they develop. In addition, this release provides a new investigation workbench that allows security analysts to visualize cross-channel data linkages and play out threat scenarios," said Tanuj Gulati, the CTO at Securonix.
"The market continues to struggle with preventing targeted, insider attacks and frauds. The ability to apply multi dimensional signature-less intelligence in real time, provides enterprises with the necessary capabilities to prevent adversaries from penetrating their organizations," said Sachin Nayyar, CEO Securonix.
Among the new features introduced in V4.0 are:
Real Time Threat Detection – Securonix now provides the ability to perform behavior, outlier and policy based analytics in memory, thus providing preventative and real time threat and fraud detection capabilities.
Global Threat Intelligence reputation sources – Securonix now has the ability to correlate and index malicious IP addresses and domains associated with malware distribution and alert on traffic inbound or outbound to these sites.
Authentication Integration Framework – Securonix now provides a framework to integrate with access management solutions to handle requests for step-up authentication based on real time behavior analytics
Threat Lifecycle Management – Provides the ability to manage the entire lifecycle of a threat from detection through investigation and resolution.
Integration with Big Data – Securonix now provides integration with Hadoop as well as other big data solutions to enable advanced analytics on big data repositories.
Visual Investigative Workbench - Graphing and visualization are now hundreds of times faster through the release of a brand new intuitive, visual user interface that allows for the quick and easy import and visualization of multiple data sources and reports.
Securonix experienced high growth in 2012 with many Fortune 100 companies implementing its solutions and existing customers expanding their implementations. The company is expecting accelerated growth in 2013 as its technology becomes the choice for companies who are seeking to build intelligence driven, scalable and effective security organizations.
About Securonix
Securonix is the industry's first purpose built security intelligence platform that plugs in and transforms all areas of security management through advanced analytics and actionable intelligence. Securonix provides the industry's first signature-less Behavior Based Threat Detection technology. Securonix also provides the industry's first risk based access outlier detection technology and fuzzy logic based identity correlation engine.