SecureAuth Awarded Two Patents for User Authentication Methods for Secure Mobile, Web, Cloud and Network Access
SecureAuth Awarded Two Patents for User Authentication Methods for Secure Mobile, Web, Cloud and Network Access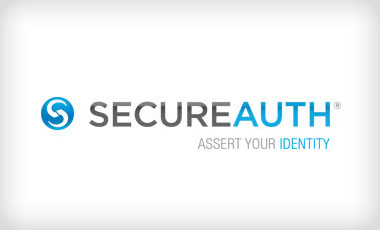 SecureAuth, a leading provider of identity enforcement technology for the enterprise, has been issued two patents by the US Patent and Trademark Office. Patent 8,301,877 is for configuring a valid duration period for a digital certificate, and patent 8,327,142 is for facilitating secure online transactions. SecureAuth will demonstrate the patented technology within its SecureAuth IdP mobile access management solution at the RSA Conference, the world's leading information security industry event.
Patent 8,301,877 is a method for the registration of X.509 certificates used to digitally sign and authenticate a user and server. It securely abstracts certificate delivery of the certificate identity (username), expiration and attributes. The benefit is it greatly simplifies deploying X.509 delivery and authentication for user and server access among mobile, web, cloud and network access points.
Patent 8,327,142 is a method for mutually authenticating a client and a server by validating X.509 certificates through bilateral authentication without the need of a traditional C-SSL exchange. The benefit is it removes systems prompts from certificate storage and retrieval and greatly simplifies the user experience, especially in mobile environments.
"Coding for user authentication and deployment of certificates within an enterprise is very burdensome and certainly not practical as IT departments expand their access restrictions to mobile devices," commented Garret Grajek, chief technology officer at SecureAuth. "The two patents awarded to SecureAuth address these issues and have already shown significant market acceptance with the broad adoption of SecureAuth IdP, which now has more than 10 million corporate end users."
The patented technologies are currently used with SecureAuth IdP, which authenticates user identities using two-factor authentication and enables single-sign-on from any device to any network access point. Integration of the technology will be extended to new products addressing growing enterprise mobile access and identity management challenges due to BYOD.
Press and analysts interested in a briefing with Garret Grajek, CTO, to see a mobile app demo may contact Gina Ray to schedule a briefing, or can stop by SecureAuth booth 123 during the RSA Conference. SecureAuth has nine additional patents pending.
About SecureAuth
SecureAuth is a technology leader in universal identity enforcement for mobile devices, cloud applications and networks that serves hundreds of customers and over 10 million users worldwide. Its SecureAuth IdP products offer Global 5000 companies a uniquely extensible, enterprise-proven method of administering corporate identity governance on cloud-based applications, mobile devices, and networks. These all-in-one solutions provide IT departments with a simplified way of managing and enforcing access, authentication, approval and assertion based on existing user entitlements. SecureAuth IdP works anywhere and is completely scalable. Located in Irvine, Calif., SecureAuth was awarded the Stevie Award for "Fastest-Growing Company" in 2012 by The American Business Awards, won the People's Choice Stevie Award for Favorite Security Solution, and was selected at "Favorite BYOD Security Solution" by UP-START. For the latest insight on enterprise identity governance and issues follow the SecureAuth Blog, follow @SecureAuth on Twitter, or visit www.gosecureauth.com for additional information.