Secunia Introduces New Enterprise Class Security Solution to Help Small Businesses with Patch Management
Secunia Introduces New Enterprise Class Security Solution to Help Small Businesses with Patch Management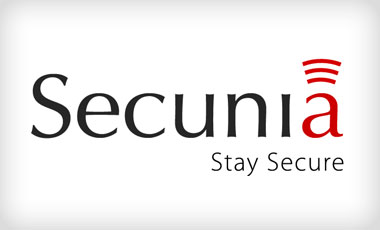 Secunia, the leading provider of IT security solutions that enable businesses and private individuals to manage and control vulnerability threats, today announced the availability of Secunia SmallBusiness (public beta). Secunia SmallBusiness is an intelligent, cloud-based patch management solution for up to 50 PCs. It protects small businesses against the threat posed by known software vulnerabilities – a growing threat which traditional antivirus technology does not provide adequate protection from.
For the small business, protection against vulnerabilities is just as important as it is for large corporations, but deciding which security investments are necessary, worthwhile and manageable can be complicated.
With the launch of Secunia SmallBusiness, Secunia is introducing a "right-size" solution, based on Secunia's award-winning vulnerability management technology, to protect small businesses from what can be business-crippling vulnerabilities. Now small business owners and the IT Consultants have access to an affordable enterprise class vulnerability management solution that helps them stay secure.
Key features
Control security updates on all your PCs from one, web-based console
Automatically updates non-Microsoft programs
Verifies Microsoft update patches are applied
1-click setup; adds new PCs in less than 30 seconds
Covers up to 50 PCs.
Low monthly cost per PC*
Email Support
*Secunia SmallBusiness is currently in beta. During the 3 month beta period it is free.
Once out of beta, the 5 first PCs are free, and additional PCs will be priced at less than $5 per PC per month.
SMBs are too busy to stay on top of all things IT
Where large corporations have teams of professionals employed to monitor the IT infrastructure and address any security issues that arise, the SMB owner must depend on technology to protect the company assets, perhaps backed up by outsourced IT consultancy.
This means that choosing the right technology is crucial and this choice is often difficult for the owner of a small business, who presumably is more likely to spend time focusing on their day-to-day business than on the intricacies of software do's and don'ts.
A relevant example is that, among security experts in the IT industry it has become an accepted fact that traditional antivirus is not enough and that vulnerable software is a major threat to PCs everywhere:
"It is well-known that the majority of breaches use already known vulnerabilities, and we know that a good patch management solution is a substantial part of the answer to that problem: a patch is available for 72% of all vulnerabilities within 24 hours on the day of disclosure, as documented by Secunia. Unfortunately, this is not common knowledge to the average user, who believes that antivirus and spam filtering is enough to protect them. If an SMB owner is not aware of these risks posed by these vulnerabilities, how will he or she ensure that their systems are secure? So the security industry should make an effort to explain the risks to the small business owners and their IT consultants and make an effort to develop products that are suited to the realities of small business life," said Morten R. Stengaard, Director of Product Management and Quality Assurance at Secunia.
The Secunia SmallBusiness is Secunia's bid at developing that product: At the basis of the solution is the acclaimed Secunia vulnerability intelligence and patch management expertise, which has been protecting large enterprises for more than 10 years. Added to that are the valuable insights Secunia has gained from the on-going development of the Secunia Personal Software Inspector (PSI®), in creating software solutions that are simple enough for private users to use:
"Secunia SmallBusiness is taking what we know from those two worlds, and applying it to meet the requirements of business owners who need the enterprise class security, but whose available man-hours, technical expertise and sometimes budget, are perhaps closer to those of the private user, " concluded Morten R. Stengaard.