RSA and TODO1 Help Banks Deliver Trusted Online, Mobile Banking Services
RSA and TODO1 Help Banks Deliver Trusted Online, Mobile Banking Services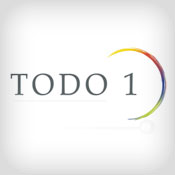 TODO1, a leading Solution as a Service (SaaS+) provider to some of the largest banks in Latin America, and RSA, The Security Division of EMC (NYSE: EMC) announced a technology partnership to create and offer a suite of security services that deliver world-class anti-fraud protection to banks and banking customers online. The new collaboration in the region aims to deliver a secure online banking platform with availability and reliability at service levels well above those offered by competing solutions found in Latin America.
TODO1, a leading online banking and e-services company headquartered in Miami, Florida, currently services a consortium of independent banks in countries including Colombia, Ecuador, Panama, Venezuela and the United States. TODO1 core services include online and mobile banking, liquidity management, trading and payments and collections solutions. TODO1 also offers authentication and anti-fraud security solutions for self-service channels, relationship management and collaboration solutions, and Business Intelligence services - all focused on the financial services industry.
With a deep knowledge and experience of the problems and business opportunities Latin American financial institutions face, TODO1 offers an exceptional track record of over 12 years delivering mission critical services - via the Solution as a Service Model (SaaS +) to some of the largest banks in the Andean Region.
The TODO1 SaaS + value proposition includes:
A business model that aligns TODO1's efforts and revenue to customer value
A relationship model based on TODO1's on-premise expertise to support the financial institution and adjust its security strategy on a regular basis as fraud and security attacks evolve, thus maximizing the value customers can get from RSA solutions
Business intelligence and operational capabilities that allow for complete transparency and visibility of the service to the different stakeholders within the bank, including real time visibility over service performance, customer experience, service status and incident management
Complementary services that allow financial institutions to effectively leverage RSA security solutions to their maximum potential
"Banking consumers will conduct more financial transactions on the Internet and other emerging channels if they feel more secure. With security solutions such as RSA Adaptive Authentication in place, financial institutions in the Latin American region using online and mobile banking services will gain an extra level of confidence that their customers' financial assets and personal information will be better protected," said Roberto Regente, Vice President Latin America and Caribbean at RSA. "The software-as-a-service deployment of RSA Adaptive Authentication was a logical step forward in the evolution of TODO1's security infrastructure that continues to meet its evolving customer needs."
Felipe Uribe, CEO of TODO1, said: "We are a SaaS+ provider to some of the largest financial institutions in Latin America. Nowadays, about 63% of the total transactional volume of our customer banks comes from our Internet and mobile services. From a transactional point of view, we are their main customer interaction channel. In 2011, we processed 2.3 billion transactions from several million customers. We all want those transactions to be 'spot free', so it is natural that security is a key part of our core business. Over the last 12 years, as security threats have evolved, we have worked with several security companies. Out of those experiences we have concluded that RSA is the company with the most comprehensive and powerful security portfolio on the market."
Over the last four years, TODO1 has deployed RSA products and services to enhance security in its business platform. Given its natural expertise in the Latin American market, regulatory environment, and security threats, the company has developed strong capabilities to leverage RSA products and services. TODO1 has developed complementary services such as business intelligence and forensic analysis. Its relationship model, based on having on-site security experts that "live" within the financial institution, provide the support required by financial institutions to proactively deal with new security threats. TODO1 has also been able to support its customers to proactively block and dismantle cyber attacks. Based on TODO1's business intelligence capabilities, customers have also been able to identify the source, motivation and objectives of a specific attack, and extract their customers who may be targeted by such security events. All of these elements make a big difference to financial institutions facing cyber attacks.
"The internet and mobile channels, which are our strongest offerings, represent the lowest fraud volume offerings to our banking customers. In many cases the value of internet and mobile fraud is close to zero, even though several million users are exposed and the entity is subject to frequent attacks. We have been able to achieve that by combining and orchestrating RSA products and services with our own, placing our security experts to work alongside with their information security counterparts at customer sites, and by developing a network of expertise in the region that allows us to anticipate fraud patterns and risk. The technology partnership between RSA and TODO1 is intended to make these capabilities available to every financial institution in Latin America, large or small. Our services scale from customer with 5,000 consumers to several million," added Felipe Uribe. "Working together, we intend to make these capabilities more affordable to financial institutions in Latin America. But more importantly, we will be able to more effectively achieve results and deliver added value to our customers."
About TODO1
A leading online banking and e-services company headquartered in Miami, Florida, TODO1 currently services a consortium of independent banks in the Andean Region. TODO1 core services include online banking solutions, mobile banking solutions, e-marketplaces for corporate segment and payment solutions. Aside from the member banks, shareholders also include McKinsey . More information about TODO1 can be found at http://www.todo1.com/.
About RSA
RSA, The Security Division of EMC, is the premier provider of security, risk and compliance management solutions for business acceleration. RSA helps the world's leading organizations solve their most complex and sensitive security challenges. These challenges include managing organizational risk, safeguarding mobile access and collaboration, proving compliance and securing virtual and cloud environments. Combining business-critical controls in identity assurance, encryption & key management, SIEM, Data Loss Prevention, Continuous Network Monitoring, and Fraud Protection with industry leading eGRC capabilities and robust consulting services, RSA brings visibility and trust to millions of user identities, the transactions that they perform and the data that is generated. For more information, please visit www.EMC.com/RSA.