RSA Launches RSA NextGen Security Operations Services to Help Customers Build Battle-Ready Cyber Defenses
RSA Launches RSA NextGen Security Operations Services to Help Customers Build Battle-Ready Cyber Defenses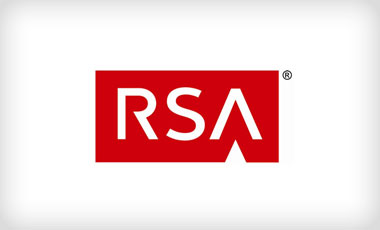 RSA, The Security Division of EMC (NYSE: EMC), today announced the release of RSA NextGen Security Operations Center (SOC) services designed to help organizations establish the core foundations for security operations while integrating newly released security analytics, threat intelligence, incident response and asset criticality capabilities. This transformation of the SOC can help organizations respond faster and more efficiently to attacks, reduce breach exposure times and develop more predictive defense capabilities.
The RSA NextGen SOC services offer customers access to a deep bench of highly trained security practitioners with real-world experience in cyber defense who are capable of fulfilling SOC requirements specifically tailored to each organization's unique needs. These services are designed to establish the organizational foundation required to prepare for, discover and respond to threats in an agile, methodical and repeatable approach that reduces risk and business impact of incidents.
The RSA NextGen SOC services are designed to deliver customers a repeatable and sustainable service delivery framework that can enable organizations to transform current state reactive security programs into a predictive, intelligence-driven Advanced SOC. The services are engineered to ultimately deliver a program for organizations to leverage actionable data that can be presented in a unified method to aid security analysts and operators to make real-time decisions on incidents to help minimize impact to their organization.
As IT infrastructures and threats have evolved, driven by cloud, mobility and the hyper-connectivity of data centers, organizations are left struggling with tools, processes and skills designed to defend a non-existent perimeter. To be fully prepared for the advanced nature and proliferation of future threats, organizations are starting to take action now to revamp their SOC and incorporate newly released advanced security analytics, intelligence and risk assessment tools on top of traditional security controls for defense in depth.
RSA's approach helps facilitate actionable intelligence for security teams by focusing on key technical and operational areas including:
·

Aggregation and analysis of threat intelligence data

·

Correlation of content intelligence data throughout the organization

·

Deployment of solutions that provide advanced analytic intelligence capabilities

·

Development of security operations processes and procedures and the automation of related workflows
On March 14, 2013, RSA will host a webcast to provide additional detail and answer questions about the features and benefits of the RSA NextGen Security Operations services. To register, please visit www.EMC.com/RSA.
ADDITIONAL RESOURCES:
ABOUT RSA
RSA, The Security Division of EMC, is the premier provider of security, risk and compliance management solutions for business acceleration. RSA helps the world's leading organizations succeed by solving their most complex and sensitive security challenges. These challenges include managing organizational risk, safeguarding mobile access and collaboration, proving compliance, and securing virtual and cloud environments.
Combining business-critical controls in identity assurance, encryption & key management, SIEM, Security Analytics, Data Loss Prevention and Fraud Protection with industry-leading GRC capabilities and robust consulting services, RSA brings visibility and trust to millions of user identities, the transactions that they perform and the data that is generated. For more information, please visit www.EMC.com/RSA.
ABOUT EMC
EMC Corporation is a global leader in enabling businesses and service providers to transform their operations and deliver IT as a service. Fundamental to this transformation is cloud computing. Through innovative products and services, EMC accelerates the journey to cloud computing, helping IT departments to store, manage, protect and analyze their most valuable asset — information — in a more agile, trusted and cost-efficient way. Additional information about EMC can be found at www.EMC.com.