Ping Identity Showcases Next-Gen Identity Management Solutions at RSA Conference 2014
Ping Identity Showcases Next-Gen Identity Management Solutions at RSA Conference 2014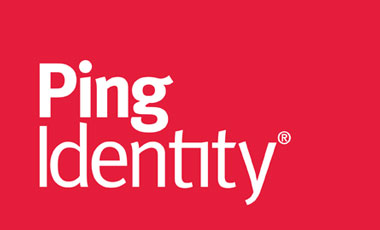 Ping Identity®, The Identity Security Company™, today announced its participation at the RSA Conference 2014, taking place February 24—28 at the Moscone Center in San Francisco. At its booth (#1439 South Hall), the company will feature product demonstrations, panel presentations, and partner "chalk talks" that will examine and showcase how the intersection of mobile, cloud, and social is transforming identity as the new perimeter.
"Next-Gen identity is foundational for enterprises adapting to mobile workforce trends and customer identity requirements. In effect, identity has become strategic for enterprises," said Jeff Nolan, senior director of marketing, Ping Identity. "At the RSA Conference, Ping Identity will preview a new mobile strong auth app that delivers secure multifactor access to applications, VPNs and resources, with an incredibly intuitive and simple user experience that end users will love."
Speaking Session
On Monday, February 24, from 9:50 a.m.—10:50 a.m., Ping Identity CTO Patrick Harding participates on the panel, "Bring Your Own Cloud: Targeting Your Application Perimeter Security Strategy." Hosted by Jay Chaudhry, CEO and founder of Zscaler, panelists will discuss challenges presented by bring-your-own-device (BYOD) and cloud applications, and the ever-expanding application perimeter. Attendees will learn how security teams should mitigate potential vulnerabilities and protect against data loss caused by weaknesses in critical applications wherever they are hosted or deployed.
Products on Display
Stop by the Ping Identity booth (#1439 South Hall) as the company showcases mobile as the next frontier for identity. Through hands-on demonstrations, attendees will discover how the intersection of mobile, social, and cloud is creating the need for adaptive solutions to secure employee, customer, and partner identities. The following product demos will be available:
- Mobile identity access
- Adaptive federation
- New mobile strong authentication capabilities
PingPartner Network Chalk Talks
Ping Identity partners will present 15-minute "chalk talks" at booth #1439 South Hall demonstrating solutions that complement Ping Identity and its next-gen identity platform. Sessions include:
Advancive Technology Solutions
LikeMinds Consulting
Qubera Solutions
The SCE Group
UnboundID
Zscaler
The Ping Party
Monday, February 24 from 9:00 p.m. to midnight, Temple Nightclub (540 Howard Street).
After conference hours, Ping Identity is hosting a Bourbon BBQ & Blues - themed party for RSA guests.
About Ping Identity | The Identity Security Company
Ping Identity believes secure professional and personal identities underlie human progress in a connected world. Our identity and access management platform gives enterprise customers and employees one-click access to any application from any device. Over 1,000 companies, including half of the Fortune 100, rely on our award-winning products to make the digital world a better experience for hundreds of millions of people. Visit pingidentity.com for more information.