Northrop Grumman and bwtech@UMBC Graduate Fifth Cyber Startup from Cync Incubator Program
Northrop Grumman and bwtech@UMBC Graduate Fifth Cyber Startup from Cync Incubator Program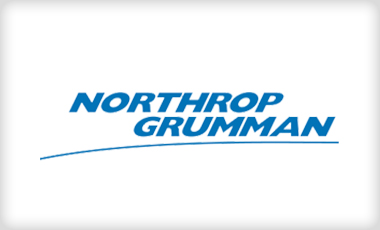 Northrop Grumman Corporation (NYSE: NOC) and the bwtech@UMBC Cyber Incubator announced today that continuous monitoring solutions provider DB Networks® will be the fifth cyber startup to graduate from the highly successful Cync Program. A ceremony marking the occasion is scheduled for next week during the RSA Conference 2015 inSan Francisco, California.
OptioLabs of Baltimore joins Cync this month as the newest cyber startup accepted into the program since it began in 2011.
Cync was created through a partnership between Northrop Grumman and the bwtech@UMBC Cyber Incubator to nurture global cyber startups with an eye towards commercializing innovations for the federal marketplace. As founding strategic partner, Northrop Grumman is facilitating a pathway for companies to speed advanced solutions to customers, while bwtech and UMBC provide extensive business incubation expertise and access to capital and talent to help startups thrive.
"The Cync program is directly responding to a national need to cultivate innovation from all corners and speed the most promising ideas to the federal marketplace," said Chris Valentino, director, strategy, Cyber Division, Northrop Grumman Information Systems and Cync Program Lead. "We welcome OptioLabs and congratulate DB Networks® as they join the list of successful entrepreneurs that have launched from Cync and are making a difference in how our nation can stay ahead in the cyber battle."
"Thanks to DB Networks® for their participation in the Cync Program and welcome to OptioLabs," said Ellen Hemmerly, executive director of bwtech@UMBC Research and Technology Park. "Both are great examples of companies that have developed novel solutions to critical cybersecurity problems."
Cync graduates include KoolSpan, AccelerEyes (ArrayFire), Five Directions, and Oculis Labs. Current occupants at Cync include iWebGate, Perth, Australia; Light Point Security, Baltimore; and Ayasdi, Palo Alto, California.
DB Networks® is innovating cybersecurity through intelligent continuous monitoring. Customers include the world's largest financial institutions, healthcare providers, manufacturers and governments. Since joining Cync, the company launched IDS-6300, an intelligent continuous monitoring product that "shines a light" on core networks. In October 2013, Info Security Products Guide named DBN-6300 a finalist for the 11th Annual Global Excellence Awards in six categories.
OptioLabs develops security products for the mobile enterprise and embedded systems. Led by a world-class team of technologists, and leveraging innovations developed for national security protocols, OptioLabs has pioneered advanced security solutions for the world's leading mobile platforms. With headquarters in Baltimore, and an office in Nashville, Tennessee, OptioLabs customers include federal agencies, commercial enterprises, and device manufacturers.
The Cync program is a highly competitive global scholarship initiative that looks for innovative technology-driven startup companies that address critical market needs in the following areas of interest: cyber, data sciences, big data, secure mobility, and cyber physical systems/critical infrastructure protection. For more information about applying, go to www.bwtechumbc.com.
bwtech@UMBC is a 71-acre research and technology community at the University of Maryland, Baltimore County (UMBC). With more than 500,000 square feet of office and laboratory space, it is home to nearly 120 technology and life science companies at all stages of development. bwtech@UMBC offers collaboration with university faculty and students, and enjoys a strategic and convenient location, close to downtown Baltimore, BWI Thurgood Marshall Airport and Washington, D.C. Its annual economic impact on the state is estimated to be more than $500 million.
In addition to Cync, Northrop Grumman announced this week the expansion of their cyber work with UMBC to include research on health data analytics.
Northrop Grumman is a leading global security company providing innovative systems, products and solutions in unmanned systems, cyber, C4ISR, and logistics and modernization to government and commercial customers worldwide. Please visitwww.northropgrumman.com for more information.