Netgear Upgrades Small Business Security Line
Netgear Upgrades Small Business Security Line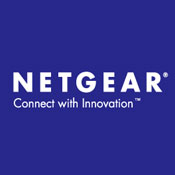 NETGEAR, Inc. (NASDAQGM: NTGR), a global networking company that delivers innovative products to consumers, businesses and service providers, announced version 3.0 of the NETGEAR ProSecure UTM firmware. The updated firmware includes three major features previously unavailable at small and medium-sized business prices. First, a new next-generation application firewall is now embedded into all ProSecure UTM products. Second, a 3G/4G redundant WAN connection option is now available for small businesses. Finally, all ProSecure UTM products are now capable of storing virtually unlimited security log and quarantine data. All three features are now available with NETGEAR ProSecure UTM 3.0 for as little as $520 MSRP.

Social media applications are an increasingly powerful small business tool. However, they may drain workplace productivity and have already become a dangerous new vector for Web-borne threats. The new ProSecure application firewall simplifies control over more than 1800 specific applications, recovering lost productivity time and enhancing small business security.

New USB 3G/4G dongle support significantly increases reliability. Redundant, load-balanced Internet connections over 3G or 4G cellular network reduce costs and expand WAN connectivity for small business customers.

NETGEAR security and storage integration allows UTMs to seamlessly offload security data to ReadyNAS storage systems. Multiple terabytes of quarantined email, spam and security logs may now be archived for future forensic analysis. Long-term regulatory compliance is now simpler for finance, education and healthcare environments.

"Social networking, streaming media and Web 2.0 applications have become integral to doing business today, but they also expose organizations to increasingly sophisticated Web and application level threats that can put users and sensitive data at risk," said John Pescatore, VP and Distinguished Analyst at Gartner Research. Applications such as IM, P2P, and web conferencing tunnel over HTTP, which traditional firewalls fall short on their ability to secure. Next generation firewall and UTM capabilities are needed to meet business demands to use new services and applications while managing risk."

"NETGEAR ProSecure UTM 3.0 NGFW has given Metaminds peace of mind. Now we can safely and confidently use social networking, P2P and other common applications that are crucial for our business. It protects our users from ever-changing Web threats in current and new applications without the need for costly IT resources to keep up with these changes," said Prasad Gundumogula, CEO at Metaminds Software Solutions. "With this solution, we have controls over our application policy which helps us secure our data and users, resulting in measurable gains in employee productivity."

"NETGEAR ProSecure UTM 3.0 combines high performance with comprehensive network security from a myriad of threats - malware, phishing attacks, spam, virus-infected emails, hackers and denial-of-service attacks - from Websites, social media, P2P and other Web applications," said Senior Product Manager Henry Fan at NETGEAR. "NETGEAR ProSecure UTM 3.0 NGFW offers enterprise-strength granular application control and security technologies to protect company data and users at every level of communication - the web, email and applications."

More Information

To learn more about NETGEAR ProSecure firmware v3.0, please visit: http://www.netgear.com/ngfw.

About NETGEAR, Inc.

NETGEAR (NASDAQGM: NTGR) is a global networking company that delivers innovative products to consumers, businesses and service providers. For consumers, the company makes high performance, dependable and easy to use home networking, storage and digital media products to connect people with the Internet and their content and devices. For businesses, NETGEAR provides networking, storage and security solutions without the cost and complexity of big IT. The company also supplies top service providers with retail proven, whole home solutions for their customers. NETGEAR products are built on a variety of proven technologies such as wireless, Ethernet and Powerline, with a focus on reliability and ease-of-use. NETGEAR products are sold in approximately 29,000 retail locations around the globe, and through approximately 36,000 value-added resellers. The company's headquarters are in San Jose, Calif., with additional offices in 25 countries. NETGEAR is an ENERGY STAR partner. More information is available at http://www.NETGEAR.com or by calling (408) 907-8000. Connect with NETGEAR at http://twitter.com/NETGEAR and http://www.facebook.com/NETGEAR.