Napatech Releases Latest Brief in 'Time to ReThink' Series of Insights
Napatech Releases Latest Brief in 'Time to ReThink' Series of Insights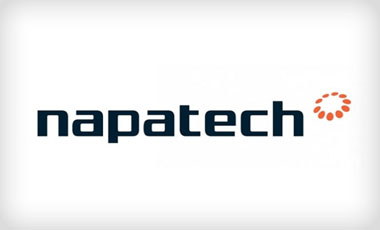 Napatech, the world's largest vendor of intelligent adapters for network monitoring and analysis, today released the latest brief in its "Time to ReThink" series of insights into crucial issues facing OEM vendors. In "Time to ReThink Network Security," Napatech focuses on the security challenges facing businesses today and proposes a holistic solution based on analysis of a combination of network and security information.
In the brief, Napatech asserts that the adoption of three current trends—cloud computing, big data analysis and mobility—will increase data traffic, change traffic patterns and potentially expose network vulnerabilities. An effective, holistic security solution must identify where network solutions are required, monitor these critical points and ensure products can keep up with increasing speeds and data loads.
"Cloud computing, big data analysis and mobility promise great efficiencies in how we do business," stated Erik Norup, President and CMO, Napatech. "The ideal security solution must defend against attacks without compromising efficiency. By using a holistic approach using network and security information, we believe it is possible to do just that. The good news is that the basic building blocks are already in place."
In the "Time to ReThink Network Security" brief, Napatech proposes that information from network and application monitoring appliances, already installed in the majority of networks, is used to build a network profile of normal behavior. With network behavior analysis, it is possible to detect anomalies in real-time.
"The key," continued Norup, "is using the information from these appliances to build network profiles. The customer uses real-time information on network and application usage to detect anomalies as they occur. This can then be extended to include information from the network security appliances in a manner similar to Security Information and Event Management (SIEM). In this manner, you can potentially detect zero day threats and verify false positives."
The major trends outlined in the Napatech brief are expected to lead to growth in data loads and speeds. Ensuring scalability of appliances is therefore important for OEM vendors. Network, application and security monitoring appliances based on standard servers and Napatech adapters can scale with the number of CPUs supported at speeds up to 40 Gbps. High-speed application awareness can also be implemented based on intelligent Deep Packet Inspection (DPI) software from vendors such as Qosmos or Vineyard Networks.
As the leading OEM supplier of network adapter hardware with over 100,000 Ethernet ports deployed worldwide, Napatech is in the unique position to enable flexible, scalable network, application and security monitoring solutions. Multiple adapters of different port speeds can be installed on a standard server with all data merged to a single analysis stream. This data can then be distributed to multiple security programs running on up to 32 CPU cores—all of this accomplished without compromising CPU performance. This ensures actionable, real-time information in the event of an attack on network security.
Visit Napatech at the RSA Conference at booth 2545 in San Francisco, California, February 25 – March 1.
For more information, or to explore this topic in more detail, visit www.napatech.com.
About Napatech
Napatech is the leading OEM supplier of 40 GbE, 10 GbE and 1 GbE intelligent adapters for real-time network analysis with over 100,000 Ethernet ports deployed. Napatech network adapters provide real-time packet capture and transmission with full line-rate throughput and zero packet loss no matter the packet size. Intelligent features enable off-load of data traffic processing and packet analysis normally performed in the CPU. This results in more processing power for the network monitoring, analysis, management, test, measurement, security or optimization application being supported. Napatech has sales, marketing and R&D offices in Mountain View (CA), Andover (MA), Washington D.C., Tokyo (Japan), Seoul (South Korea), Sao Paolo (Brazil) and Copenhagen (Denmark).