LockPath Releases Version 2.2 of Keylight Platform
LockPath Releases Version 2.2 of Keylight Platform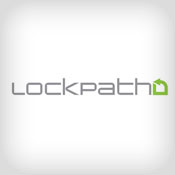 LockPath, a provider of innovative governance, risk and compliance (GRC) applications, announced the release of version 2.2 of the Keylight platform. In addition to helping customers build a risk management program based on ISO 31000 and ISO 27005, Keylight 2.2 provides users with a more streamlined user experience through enhanced, personally configurable dashboards and improved workflow capabilities that expedite the content approval process.
Using version 2.2 of the Keylight platform, LockPath customers can swiftly construct a risk management program that conforms to ISO 31000 and ISO 27005. The platform now incorporates the Unified Compliance Framework's (UCF) updates for Q4 2011 that includes ISO 31000 and ISO 27005 risk management documents, and the Standard Information Gathering (SIG) Version 7.0 assessment. No other platform has such complete end-to-end integration and harmonization of the UCF and Shared Assessments content libraries.
"The Unified Compliance Framework was created to ease the burden for companies needing to demonstrate compliance with a multitude of regulations by eliminating redundancy and overlapping requirements," said Craig Isaacs, CEO of the Unified Compliance Framework. "By integrating so thoroughly with UCF content, LockPath is helping to remove what can be an overwhelming amount of complexity from the risk management and compliance process."
"Version 7.0 of the Standard Information Gathering (SIG) is a critical tool for companies looking to ensure their vendors and partners do not jeopardize their compliance and risk management efforts," said Catherine A. Allen, Chairman and CEO of The Santa Fe Group, manager of the Shared Assessments Program. "The integration of our latest questionnaire into LockPath's Keylight platform provides its users with a simple and effective way to evaluate solution providers and ensure they are not a security liability."
Other key features in Keylight 2.2 include:
Dashboard Enhancements: Users can create system dashboards and personal dashboards. System dashboards are visible to all Keylight users, but configurable only by users with sufficient permissions. Personal dashboards are viewable and configurable by each user individually.
Workflow Assignment Fields: Dynamic Content Framework (DCF) records and Compliance Documents can now be explicitly assigned to users whose workflow permissions normally provide access to only records and documents they created themselves.
Published Compliance Documents View: A new "Published" section makes it simple to locate and view the most recently published version of a Compliance Document. A Compliance Document can be left in "Published" status while a new revision of the document is being re-enrolled in workflow for editing to eventually replace the currently published document.
About LockPath
LockPath helps companies of all sizes address the increasingly complex issues of regulatory compliance and risk management. Its innovative software provides keen insight by correlating security information from multiple data sources with current regulations and policies to gauge risk. Easy to install and manage, the Keylight platform empowers people at every level in an organization to take control and make better business decisions. LockPath is headquartered in Kansas City, with offices in Minneapolis and Santa Clara. Please visit www.lockpath.com to learn more.