IBM Helps Secure the Mobile Ecosystem
IBM Helps Secure the Mobile Ecosystem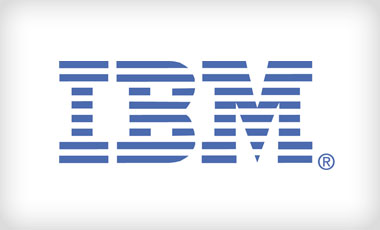 IBM (NYSE: IBM) today announced security software that helps organizations proactively reduce the security risk to iOS enterprise applications. Now, clients can build security into the initial design of mobile applications so that vulnerabilities can be detected early in the development process, before being deployed to customers or employees. Today's announcement further expands IBM's MobileFirst initiative, and expands IBM's strategy to provide organizations with a mobile platform that spans application development, integration, security and management.

According to Gartner, more than 45.6 billion mobile applications were downloaded in 2012. As the rate of application use on mobile devices increases, securing smartphones and other endpoint devices is a top priority for organizations and Chief Information Security Officers. With the proliferation of consumer and enterprise mobile applications, organizations cannot always control or restrict the applications installed on user devices, so they must test how applications send and save data.. IBM's new security software can automatically identify where data enters and leaves a mobile application, helping to prevent mobile data leakage.

Improving Automation and Reducing Costs of iOS Mobile Applications
The pace of mobile application releases and updates can be overwhelming for organizations trying to maintain strict security guidelines and policies. IBM AppScan Source 8.7 for iOS provides the ability to improve security quality without sacrificing time-to-market of mobile application projects. This allows organizations to better protect each mobile application release in the face of constant updates. IBM previously announced IBM AppScan for applications running on the Android platform.

KiwiTech is a leading mobile technology firm headquartered in Washington DC, and offices in New York and New Delhi. The company has developed more than 750 apps which have generated over three million downloads on iOS and Android platforms. With more than 200 mobile development and related professionals focused on application development, including security is a top priority for the organization.

"Over the last four years, KiwiTech has developed hundreds of iOS and Android mobile applications for organizations around the world. As the risk from mobile malware and data leakage grows, our customers are looking for ways to secure their iOS and Android applications and protect corporate data," said Rakesh Gupta, Chief Executive Officer, KiwiTech. "The new IBM AppScan product will allow us to proactively secure mobile applications and automate security testing to ensure our customers can keep pace with constant updates."

In addition, IBM AppScan Source 8.7 for iOS can reduce the cost of developing secure applications by building security early into the development cycle. It provides developers with an unmatched view into where vulnerabilities appear in their mobile applications, which improves security quality without sacrificing time to market of mobile application projects.

"This showcases IBM's execution in our strategy to help clients incorporate security into their infrastructure and solutions from the design, development and testing phases rather than leaving security to become an afterthought," said Caleb Barlow, Director of Application, Data and Mobile Security, IBM. "It also aligns with the IBM Mobile's strategy by empowering organizations with confidence to aggressively evolve and seize the business potential that mobility promises."

New capabilities to IBM AppScan Source 8.7 for iOS include:
Complete Language Support for Objective-C, JavaScript and Java:

Includes the ability to do call and data flow analysis that will generate trace information. This new capability enables organizations to build secure enterprise mobile applications, regardless of technology choice, for employees and partners.

U.S.

Government Regulation Compliance:

Provides compliance with two important standards – Federal Information Processing Standard (FIPS) Publication 140-2 and Internet Protocol version 6 (IPv6).

40,000 Mobile Security APIs Supported:

IBM Security Research conducted a comprehensive analysis on the iOS Software Development Kit (SDK) to include coverage of APIs that might introduce security risks. The API profiles have been added to the IBM AppScan Source Security Knowledgebase and tied to the analysis engine. Combined with the research conducted on the Android SDK, IBM AppScan Source has researched and characterized the security risk of approximately 40,000 mobile APIs.

IBM AppScan Source 8.7 for iOS will be available March 25th.