HP Expands Security Intelligence and Risk Management Platform
HP Expands Security Intelligence and Risk Management Platform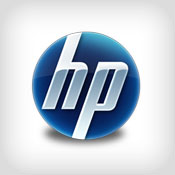 HP announced an integrated platform of risk-driven security solutions that provides enterprises clear visibility across traditional, mobile and cloud environments, and enables them to apply adaptive security defenses based on specific organizational risks.
Modern security threats are increasingly complex, featuring multiple attack vectors that target traditional, mobile and cloud environments. As organizations extend their infrastructures, they require the same level of security controls and safeguards as those that protect their internal infrastructures. These challenges make it crucial for enterprises to understand how best to manage and prioritize security risks across their diverse IT landscapes.
The HP Security Intelligence and Risk Management (SIRM) platform bridges the gap between security and IT operations, helping organizations to move beyond a bolted-on, single-purpose product strategy. With the expanded HP SIRM platform, HP is delivering on its first major milestone for security since it brought together market-leading products from ArcSight, Fortify and TippingPoint to form the HP Enterprise Security Products group last year.
"Today's attacks are so complex and difficult to detect, a traditional approach to security just can't provide the level of insight necessary to secure the extended enterprise," said Tom Reilly, vice president and general manager, Enterprise Security Products, HP. "The HP Security Intelligence and Risk Management platform offers visibility into diverse security environments as well as contextual intelligence to proactively manage risk from applications to network - and IT governance."
Offering a single view into business risks
Enterprises have struggled with the inability to accurately assess security needs and investments. HP EnterpriseView provides C-level executives with a dynamic dashboard and prioritized heat-map view of risk across the enterprise, bridging security and IT operations.
This single view enables security executives to proactively address the highest business risks and rapidly deploy adaptive defenses.
Addressing application risk from traditional to mobile environments
Mobile platforms, as well as applications pushed to the web, create complex attack surfaces that must be protected. HP enables enterprises to extend application security to mobile devices through static application security testing (SAST), dynamic application security testing (DAST) and monitoring solutions, including:
HP Application Security Monitor (AppSM) - gives IT leaders visibility into application security threats, and shortens the time needed to deploy monitoring by significantly reducing costly custom programming. HP AppSM delivers centralized searching, reporting and analysis covering Java/.Net applications across multiple environments, including mobile.
HP Mobile Application Security - protects the mobile application ecosystem through line-of-code precision to identify potential vulnerabilities for applications built for Apple iOS and Google Android devices.
HP TippingPoint Next-Generation Intrusion Prevention System
- delivers protection against complex application threats in conjunction with the HP SIRM platform. Clients benefit from enhanced reputation-based blocking and advanced application control.
Addressing emerging risks associated with cloud adoption
As enterprises adopt cloud computing, protecting the extended infrastructure becomes a barrier for adoption. To address this challenge, HP offers enterprise-class security solutions for complex cloud environments, including:
HP Cloud Connections Partner Program - provides visibility into user activity within Software-as-a-Service (SaaS) environments, delivering a centralized view and enabling reporting that spans on-premise to cloud-based environments.
HP Compliance Stack - helps customers ensure physical, virtual and cloud environments meet compliance requirements. The first solution addresses payment systems compliance requirements based on Payment Card Industry Data Security Standard (PCI-DSS).
The HP SIRM platform is a key component of the HP IT Performance Suite, which helps businesses and governments in their pursuit of an Instant-On Enterprise. The HP IT Performance Suite delivers a comprehensive view across IT assets, automates IT management and adjusts IT performance to meet specific business enterprise goals.
Pricing and availability
Pricing for HP EnterpriseView will start at $250,000. Pricing for HP AppSM will start at $5,000 per application server. Both offerings will be available soon. More information about HP Enterprise Security Products is available at www.hpenterprisesecurity.com/.
HP's premier client event, HP Discover, will take place June 4-7 in Las Vegas.
HP's annual enterprise security event, HP Protect, will take place September 10-12 in Nashville, Tenn.
About HP
HP creates new possibilities for technology to have a meaningful impact on people, businesses, governments and society. The world's largest technology company, HP brings together a portfolio that spans printing, personal computing, software, services and IT infrastructure to solve customer problems. More information about HP (NYSE: HPQ) is available at http://www.hp.com.