GreenSQL to Provide Full Database Security on the Cloud for Amazon RDS
GreenSQL to Provide Full Database Security on the Cloud for Amazon RDS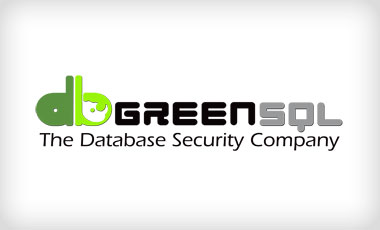 GreenSQL, www.greensql.com, the database security company, fully protects business' move to the cloud with complete database security for Amazon RDS, satisfying both security and performance requirements for cloud-based databases. GreenSQL, an Amazon Web Service Technology partner, complements Amazon Web Services and Amazon RDS security measures with an all-in-one database security solution, enabling organizations to secure their databases both in hybrid and fully hosted models.
"Cloud databases don't inherently have sufficient security to provide peace of mind or meet regulatory requirements," says Amir Sadeh, CEO, GreenSQL. "Our technology mitigates the inherent security risks of adopting cloud-based technology, proactively preventing data theft and continuously protecting database assets from both external and internal threats."
Customers' cloud-focused concerns primarily revolve around secure data transfer, secured stored data, separation of duties and proper compliance. GreenSQL's technology:
Blocks SQL injection attacks
Protects personally identifiable, sensitive information and intellectual property in real time.
Complies with PCI DSS and SOX
Easy to install, configure and manage
Accelerates database performance
Scales with you - Every time you expand, GreenSQL expands with you providing continuous database security using your existing policies.
"While our back-end technology is highly sophisticated and complex, our user interface is incredibly simple," concluded Sadeh. "Our goal is to easily and affordably protect personally identifiable information and companies' intellectual property no matter where the information is stored."
GreenSQL is the no. 1 database security solution with more than 130,000 customers worldwide.
GreenSQL invites customers and members of the media to come to the company's booth #3107 in Hall B at the RSA2013 Conference in San Francisco from February 26 to March 1 for a demo of the company's database security solutions. We invite you to attend our Chief Technology Officer and security industry guru David Maman's lecture at the same event: "What? Me, worry? I've already been hacked. Haven't you?" that will take place at 11:40 a.m. on Friday, March 1, in room 310.
About GreenSQL
GreenSQL, the Database Security Company, delivers ready-to-use database security solutions. GreenSQL's integrated Database Security, Monitoring and Masking functions are easy to use and quick to implement. Founded in 2009, GreenSQL is now the world's leading installed database security solution for Windows Azure, SQL Server, MySQL, Amazon RDS, Maria DB and PostgreSQL database applications.