Fortinet Earns "Recommend" Rating in NSS Labs' 2013 Firewall Comparative Analysis
Fortinet Earns "Recommend" Rating in NSS Labs' 2013 Firewall Comparative Analysis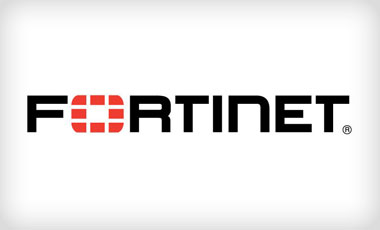 Fortinet (NASDAQ: FTNT) - a world leader in high-performance network security - today announced its FortiGate-800C is one of the top rated network security appliances based on a broad firewall comparative analysis conducted by NSS Labs. Using empirical test data from its 2013 Firewall Group Test, NSS Labs produced a Security Value Map (SVM) to measure the security effectiveness and value (cost per protected Mbps) of tested product configurations. Fortinet's FortiGate-800C is one of the top performing systems out of ten network firewall vendors.
Testing was conducted free of charge and NSS Labs did not receive any compensation in return for Fortinet's participation.
The SVM depicts the value of ten firewall devices and the appropriate central management functions for each vendor.
The total cost of ownership per protected Mbps is a value that incorporates the 3-year TCO with measured performance to provide a single figure that can be used to compare the real cost of each device tested.
The enterprise management capabilities and security effectiveness are measured via the NSS Labs security management review and real-world effectiveness tests.
Based on the test results, Thomas Skybakmoen, research director at NSS Labs, said, "The FortiGate-800C scored 100% for Stability, 100% for Evasion, 100% for Leakage and 100% in the central management review. All of which resulted in a TCO of $4 per protected megabit and 100% test scores for security and management effectiveness."
For an in-depth evaluation of security, management, performance and TCO, see the Fortinet FortiGate-800C Product Analysis Report (PAR).
About the FortiGate-800C
The FortiGate-800C provides exceptional firewall throughput, ultra low latency and a wide range of configuration options for next generation campus environments that have requirements for lightning fast transactions, Voice over IP (VoIP), BYOD/Mobile and Web 2.0 applications. The broad network security capabilities of the FortiGate-800C address several critical market dynamics:
Soaring bandwidth demands due to the increasing use of content-rich social media and Web 2.0 applications
The explosion of mobile devices accessing these applications - increasingly through Wi-Fi connections - that require an application firewall with the ability to process millions of connections per second
More frequent and increasingly sophisticated attacks employing the latest detection evasion techniques being launched from the application layer.
To help secure Wi-Fi connections, the FortiGate-800C features an integrated wireless controller. Customers can manage both their wired and wireless LAN traffic from a single management console, eliminating the challenge of trying to duplicate policies across non-integrated wired and wireless security technologies. User and device-based firewall policies, protocol-level network access and application-based traffic shaping are examples of the granular control policies provided by the FortiGate-800C. Without requiring another set of devices to control wireless traffic, customers benefit from both simplified network architecture and an integrated approach to security.
Like other members of the FortiGate product family, the FortiGate-800C combines firewall, application control, IP Sec and SSL VPN, intrusion prevention, on-device and cloud-based sandboxing, antimalware and Web filtering into a single device with all features turned on for a single price. All FortiGate devices provide native dual-stack support for IPv6 traffic out of the box as Fortinet has been a leader in protecting IPv6 networks since 2007, achieving both IPv6-Ready and JITC certifications in 2008.
"There is no substitute for objective, third-party testing to validate the performance of security products, especially when it involves comparative evaluations," said Patrick Bedwell, vice president of product marketing for Fortinet. "NSS Labs applied their broad network firewall testing methodology to determine the relative strengths of ten vendors. We are pleased that the FortiGate-800C is the top ranked product based on perfect scores in overall protection, stability and reliability, firewall enforcement and security effectiveness."
To download the complete NSS Labs FortiGate-800C report, please visit: http://www.fortinet.com/resource_center/whitepapers/nss_labs_firewall_product_analysis.html
For more information on the FortiGate-800C, please visit: http://www.fortinet.com/products/fortigate/800C.html
Meet the FortiGuard Labs Researchers at RSA
Fortinet will be participating at the upcoming RSA security conference, which is taking place February 25 – March 1 at San Francisco's Moscone Center. Stop by booth #2025, meet the members of the FortiGuard research team, see a demonstration of the lab's latest threat intelligence services and receive a free USB wristband.
Anatomy of a Botnet (Free Report)
One of the biggest challenges in Internet security is how to deal with today's ever evolving botnets. In the following free report, FortiGuard Labs researchers explain what a botnet is, how they're used, the people behind them and how cybercrime has evolved into a complex and well-organized hierarchy, and what users can do to fight back. The Anatomy of a Botnet report can be downloaded here: http://www.fortinet.com/resource_center/whitepapers/anatomy-of-a-botnet.html
About Fortinet (www.fortinet.com)
Fortinet (NASDAQ: FTNT) is a worldwide provider of network security appliances and a market leader in unified threat management (UTM). Our products and subscription services provide broad, integrated and high-performance protection against dynamic security threats while simplifying the IT security infrastructure. Our customers include enterprises, service providers and government entities worldwide, including the majority of the 2012 Fortune Global 100. Fortinet's flagship FortiGate product delivers ASIC-accelerated performance and integrates multiple layers of security designed to help protect against application and network threats. Fortinet's broad product line goes beyond UTM to help secure the extended enterprise - from endpoints, to the perimeter and the core, including databases and applications. Fortinet is headquartered in Sunnyvale, Calif., with offices around the world.