EZchip Introduces High Performance Transparent SSL Proxy Application
EZchip Introduces High Performance Transparent SSL Proxy Application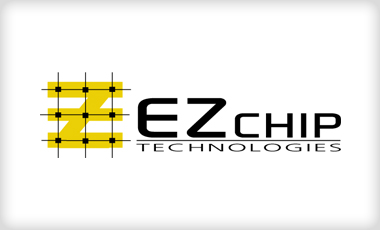 EZchip Semiconductor Ltd. (NASDAQ:EZCH), a leader in high-performance data-path
processing solutions, today unveiled its Transparent SSL Proxy solution designed to enable
traffic visibility for network monitoring and network security equipment. Targeted for
integration by Network Monitoring and Security Appliance OEMs, the application delivers
performance levels of 20Gbps of SSL Proxy throughput and over 30,000 new connection setups
per second. The system will be shown running live at the RSA Conference in San Francisco
on April 20-23, 2015.

Transport Layer Security (TLS) and Secure Sockets Layer (SSL) have become prevalent
technologies used by a wide variety of content providers to create secure connections and
ensure the privacy of their customers. However, SSL security becomes a great hindrance to
enterprises and service-providers that need to monitor their networks for security
scanning or for delivering quality-of-service guarantees. Since SSL encrypts TCP/IP
traffic, standard firewalls, IPS/IDS and Deep Packet Inspection appliances are rendered
ineffective because the traffic is presented in an encrypted tunnel. A Transparent SSL
Proxy inspector is used to give IT staff the needed visibility into all traffic that is
transiting through their network.

The EZchip Transparent Proxy SSL software is a robust SSL inspection solution that
incorporates the production-grade MatrixSSL(TM) security stack from INSIDE Secure as well
as EZchip's tStack high-performance user-space TCP/IP stack. The software has been
designed and optimized to take advantage of the architectural and acceleration features of
EZchip's TILE-Gx processor to deliver scalability across the entire TILE-Gx processor
family at industry-leading performance per watt.

The EZchip Transparent SSL Proxy software application may be paired with EZchip's
TILEmpower(TM) family of appliances or TILEncore(TM) intelligent PCIe adapters to
accelerate time-to-market for OEMs and system integrators looking for a white-box
solution. Vendors may also choose to design their own appliance hardware with the TILE-Gx
family of processors and deploy the EZchip SSL Proxy software along with other advanced
software functions on the same device.

"The legitimate need for enterprises and service providers to monitor their data
traffic for ensuring network health and security is driving a strong demand for this SSL
Proxy functionality," said Bob Doud, Director of Marketing at EZchip. "EZchip can now
enable OEMs to quickly deploy this capability by leveraging our TILE-Gx multicore
processors, PCIe adapters or 1U appliances with our optimized SSL Proxy application
software package."

Availability

The Transparent SSL Proxy software solution is available now for evaluation. EZchip
will demonstrate this solution at the RSA Conference on April 20-23, 2015 in San
Francisco, California.

About EZchip

EZchip is a fabless semiconductor company that provides high-performance data-path
processing solutions for a wide range of applications for carrier, cloud and data center
networks. EZchip's broad portfolio of solutions includes network processors, multicore
processors, intelligent network adapters and high-performance appliances with a
comprehensive software ecosystem, which scale to terabit performance levels. EZchip's
processing solutions excel at providing high performance and exceptional flexibility
coupled with superior integration and power efficiency. For more information on our
company, visit the web site at http://www.ezchip.com.