Elliptic Technologies to Exhibit Embedded Silicon Security Solutions at RSA Conference 2013
Elliptic Technologies to Exhibit Embedded Silicon Security Solutions at RSA Conference 2013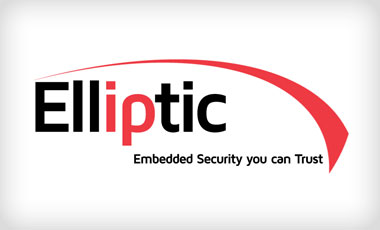 Elliptic Technologies, a leading provider of complete embedded security and content protection solutions, today announced that the company will exhibit at the RSA Conference in San Francisco, February 25 - March 1, at booth #135 Elliptic's content protection solutions, featuring the tVaultTM family of products, which integrate seamlessly with ARM-based platforms and Global Platform compliant Trusted Execution Environments (TEE). These solutions are designed for semiconductor manufacturers, consumer electronics OEMs in the smartphone, tablets, digital/smart TVs, set-top-boxes sectors, as well as service and content providers. The company was first to introduce support for the latest HDCP specification, version 2.2, required by the Wi-Fi Display (WFD) Miracast technology. Elliptic's tVault HDCP 2.2 has been integrated with all major Miracast stacks and is used by Tier 1 OEMs and chipset vendors.

Elliptic will also present security IP cores used for public and home networking infrastructure, smart grid, and machine to machine type applications. The company's security accelerators and processors are field proven, highly integrated and support protocols such as IPsec, SSL, TLS and MACsec. These products help customers reduce risk, time to market and deliver high performance, standards compliant solutions. Recent customer wins for Elliptic in this area include solutions targeted at 4G LTE-Advanced small cells and mobile backhaul, residential gateways, VPN appliances and media devices.
The RSA Conference is the world's premier information security event and a great venue for security professionals to meet, discuss emerging threats and protection trends, engage with experts and discover the latest products and services available in the industry.
For more information about Elliptic's solutions backed by the industry's best portfolio of security IP, plan to stop by at booth #135. To request a meeting, contact Elliptic at info@elliptictech.com.
About Elliptic Technologies
Elliptic Technologies is a leading provider of embedded security hardware cores and software to SoC manufacturers, OEMs, service and content providers. Elliptic's highly-integrated solutions help secure products in markets such as mobile, networking, home entertainment, smart grid and automotive. Elliptic's hardware security cores enable designers to efficiently balance power, performance and silicon area and cover a wide variety of cryptographic cores, public key accelerators, true random generators and protocol processors. Elliptic is leading the world in DRM and content protection solutions for downloading and sharing premium content between multiple devices, including DTCP-IP and HDCP SDKs built for "trusted execution environments" used in consumer electronics. The company has a global customer base and sales channels. To learn more about how Elliptic's security solutions enable the most efficient silicon design and highest levels of security for some of the world's most popular products, please visit www.elliptictech.com.