Easy Solutions Unveils DSB2Go for Safe Browsing Anywhere
Easy Solutions Unveils DSB2Go for Safe Browsing Anywhere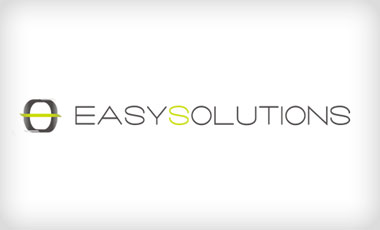 Easy Solutions, the Total Fraud Protection company, today unveiled Detect Safe Browsing To Go (DSB2Go), a highly affordable, easy-to-use USB device that offers users a system of secure access to critical websites, regardless of whether the machine used is infected with malware. DSB2Go is designed to prevent identity theft and electronic fraud while letting users continue to make transactions the same way they always have, through an easily recognizable browser interface.
The new DSB2Go device provides protection against malware, man-in-the-middle, man-in-the-browser, phishing and pharming attacks for any user, anywhere, any time. Users simply plug the device into their USB port, and DSB2Go provides a safe browsing session.
DSB2Go offers a 'hardened' web browser, encrypting information that flows to a company's predefined sites and ensuring the confidentiality of each transaction. It enforces an additional SSL layer while browsing, and provides secure DNS.
"Our customers asked us to help protect their most critical banking users and VIPs," said Daniel Ingevaldson, CTO of Easy Solutions. "We designed DSB2Go to make it as easy as possible for users to get online and safely browse critical web sites and cloud-based applications from anywhere. Whether you are a bank looking to help customers safely browse to your Web site, or an enterprise trying to protect executives on the road, safe browsing from anywhere is becoming a requirement."
IT administrators have the option to require usage of the device in order to access a specified site. They can manage protected sites from a central dashboard, alongside the standard Detect Safe Browsing (DSB) and Detect Monitoring Service (DMS) offered by Easy Solutions. DSB2Go can also be used in conjunction with DetectID from Easy Solutions, to provide safe browsing and multi-factor authentication.
"Corporations want to provide their customers with the security of knowing they won't visit a fraudulent site seeking to steal their identities, the ability to protect their sensitive information as part of regular transactions, and to substantially reduce the vulnerability of transactions," said Ricardo Villadiego, Founder and CEO of Easy Solutions. "As browser-based attacks become more complex and frequent, companies must take a multi-layered approach to protecting their customers and themselves from these kinds of attacks."
For more information, or to purchase, visit http://www.easysol.net/newweb/Products/DSB2Go.
Share on Twitter: @goeasysol now offers DSB2Go USB device; hardened browser provides safe browsing anywhere. Prevent #electronicfraud #idtheft
ABOUT EASY SOLUTIONS
Easy Solutions delivers Total Fraud Protection® to over 100 clients, with over 24 million end users. The company's products protect against phishing, pharming, malware, Man-in-the-Middle and Man-in-the-Browser attacks, and deliver multifactor authentication and transaction anomaly detection. For more information, visit http://www.easysol.net, or follow us on Twitter @goeasysol.