Easy Solutions Selected by Dunbar to Enhance 'Digital Armored' Solutions
Easy Solutions Selected by Dunbar to Enhance 'Digital Armored' Solutions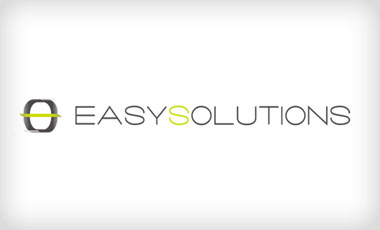 Easy Solutions, the Total Fraud Protection company, today announced that Dunbar, The Most Trusted Name In Security, has selected Easy Solutions as a strategic technology partner for their new Dunbar Digital Armor offering. The newest addition to the Dunbar family of companies, Dunbar Digital Armor has been created to enhance security for the company's financial, retail and government customers to protect them from the ever-increasing threats of cyber-attack with proactive cloud-based solutions.
Easy Solutions' comprehensive line of products provides a multi-layered approach to securing transactional environments from online fraud, while leaving legitimate users unaffected. More than 100 enterprise-class customers, from high-value, client-centric market segments such as banking, leverage the Easy Solutions platform to secure over 24 million end users worldwide.
"After a comprehensive review of a variety of anti-fraud vendors, it was clear to us that Easy Solutions fraud prevention technology is far and away the most comprehensive, simplest to use, and most effective platform on the market today," said Christopher Ensey, COO at Dunbar Digital Armor. "At Dunbar, we are committed to meeting the evolving security needs of our customers. With Easy Solutions we can now offer them the assurance they need around a growing area of concern – electronic fraud and malware. Whether you're looking to meet regulatory compliance, or protect your own or your customers' vital information, comprehensive fraud prevention must be a critical component of your security arsenal."
"Dunbar is the leading name in armored security, and has built up tremendous brand loyalty among their customer base," said Ricardo Villadiego, CEO of Easy Solutions. "We are pleased to help them expand their suite of solutions to meet the evolving needs of today's financial institutions, retailers and government customers, who are turning to them to protect their assets wherever they may be."
Easy Solutions yesterday also announced the availability of a new, affordable and simple to use device for browsing on the go, called Detect Safe Browsing To Go (DSB2Go). For a demo of the product, visit us in booth #2258 at the RSA Conference this week.
Share on Twitter: @goeasysol and @DigitalArmored bridging the gap between physical and cyber security. Fighting #antifraud. Visit us @rsac booth #2258
ABOUT EASY SOLUTIONS
Easy Solutions delivers Total Fraud Protection® to over 100 clients, with over 24 million end users. The company's fraud protection platform protects against phishing, pharming, malware, Man-in-the-Middle and Man-in-the-Browser attacks, and delivers multifactor authentication and transaction anomaly detection. For more information, visit http://www.easysol.net, or follow us on Twitter @goeasysol.