DB Networks Addresses "Alert Fatigue" Through Machine Learning and Behavioral Analysis
DB Networks Addresses "Alert Fatigue" Through Machine Learning and Behavioral Analysis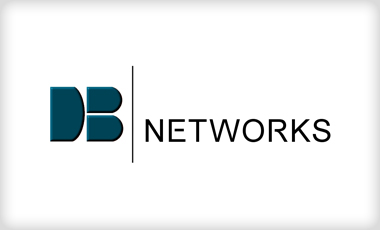 Making Security Operations Center (SOC) personnel more effective and substantially lowering an organization's risk profile are key benefits of the DBN-6300, a behavior analysis-based cybersecurity product from DB Networks. As a consequence, IT departments are able to deploy their staff and technological resources more efficiently while better identifying threats against their database infrastructure.

In a 2014 study, the Ponemon Institute found that 59% of data breaches were enabled by either human error or a system glitch. Meanwhile, large IT departments are exasperated by the hundreds of thousands of alerts they must process each day, vastly more than their staff can be expected to effectively handle. Their security systems are creating a "Boy Who Cried Wolf" effect, resulting in a significant pain point for security personnel.

"The vast majority of information security products simply fire hose an endless stream of insignificant alerts and false positive alerts to the SOC, overwhelming the staff," said Brett Helm, Chairman and CEO of DB Networks. "It's an enormous problem because the security professionals in the SOC are expected to find a "needle in the haystack", an actual high-priority event hidden in a sea of noise. By contrast, DB Networks DBN-6300 uses machine learning and behavioral analysis to immediately and accurately identify database attacks and other critical anomalies in the core network. We've found that when the DBN-6300 alerts, SOC personnel actually react because they know it's extremely accurate and doesn't send false alarms."
Behavior analysis, like that built in to the DBN-6300, is the key to unlocking a better, faster way of identifying true threats. Another major advantage of DB Networks' flagship cybersecurity system is that it works in real-time so that an attack can be mitigated very early in its development.
In the context of cybersecurity, organizational risk manifests in two ways – the risk of missing a critical event and the risk of wasting time on tasks that actually should have been ignored. Manual and automatic systems must be in flawless synergy to trim both of these risks to acceptable levels, but most cybersecurity solutions often fall well short of that bar.
Organizations often rely on an initial layer of automation to screen out the most obvious threats, followed by manual analysis to pinpoint sophisticated threats. Even if staff were not overwhelmed by alerts, manual analysis is an inherently limited approach. Some organizations have adapted big data tools to sift through large volumes of alerts; while often effective, this approach adds significant latency to the process. During an attack, time is in short supply.
"Alert fatigue has become critically important," continued Mr. Helm. "Filtering alerts at the source and eliminating false positives significantly improves an organization's security posture by providing immediate actionable intelligence. The SOC can then utilize their resources far more efficiently and substantially mitigate risk."
For a personal demonstration of the DB Networks' DBN-6300 and the opportunity to meet with members of the team, visit DB Networks at the RSA Conference - Booth # 907 South Hall at the Moscone Center in San Francisco from April 20-24.
About DB Networks®
DB Networks® innovates cybersecurity through intelligent continuous monitoring. Our customers include the world's largest financial institutions, healthcare providers, manufacturers and governments. DB Networks' unique approach to database security utilizes machine learning to automatically create a model of each application's proper database interactions and then applies behavioral analysis to accurately and immediately identify attacks. With no signature files to deal with or endless false positives to chase down, operational support becomes trivial. DB Networks is a privately held company headquartered in San Diego, California. For more additional information call (800) 598-0450 or visit our website, Twitter page, LinkedIn page, Google+ page, and YouTube channel.