Application Security , Next-Generation Technologies & Secure Development
Cyren to Showcase Cyber Intelligence and Enterprise Security Solutions at RSA 2015
Cyren to Showcase Cyber Intelligence and Enterprise Security Solutions at RSA 2015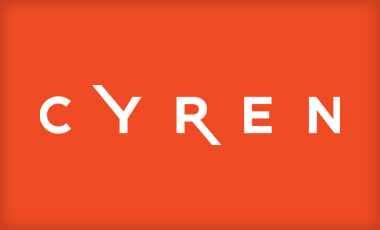 CYREN (NASDAQ: CYRN) today announced its participation at RSA Conference 2015, where it will highlight the application of its unique cyber intelligence in the real-time threat mitigation and attack prevention capabilities of its CYREN WebSecurity service. Demonstrations will be available April 20-23 in booth #707 in San Francisco's Moscone Center.
A Security as a Service (SecaaS) solution that delivers industrial-strength Internet surfing protection and policy enforcement for today's enterprise information technology environment, CYREN WebSecurity eliminates the need for traditional appliances and their associated overhead. CYREN WebSecurity harnesses the cloud's ability to offer maximum protection at the lowest possible cost by processing cyber threats on a global, massive scale – continually building upon the cyber intelligence that powers its zero-hour threat protection and real-time insight on Internet threats.
To register for a free RSA Conference exhibit hall pass, visit:
www.cyren.com/rsa
For more information on the CYREN WebSecurity service, visit:
www.CYREN.com/web
About CYREN
Founded in 1991, CYREN (NASDAQ and TASE: CYRN) is a long-time innovator in cybersecurity. Through full-function Security as a Service (SecaaS) and security technology components for embedded deployment options, CYREN provides web, email, mobile and endpoint security solutions that are relied upon by the world's largest IT companies to protect against today's advanced threats. CYREN collects threat data and delivers cyber intelligence through a unique global network of over 500,000 points of presence that processes 17 billion daily transactions and protects 600 million users. Visit www.cyren.com.
Blog: blog.cyren.com
Facebook: www.facebook.com/CyrenWeb
LinkedIn: www.linkedin.com/company/cyren
Twitter: twitter.com/CyrenInc