Data Loss Prevention (DLP) , Governance & Risk Management , Next-Generation Technologies & Secure Development
Clearswift Unveils Industry-First Adaptive Data Loss Prevention Solution
Clearswift Unveils Industry-First Adaptive Data Loss Prevention Solution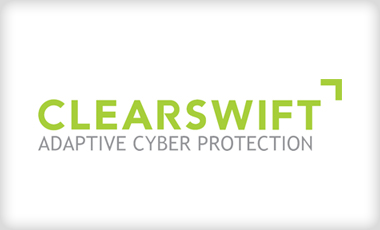 Clearswift, a data loss prevention provider, launched ARgon for Email, the industry's first truly adaptive data loss prevention (DLP) solution that can be quickly and easily deployed within any existing email security infrastructure. ARgon is powered by Clearswift's unique, award-winning Adaptive Redaction (AR) technology, enabling companies to communicate and collaborate freely while reducing the risk from inbound and outbound information threats.
According to the Privacy Rights Clearinghouse more than 80 million records were breached in 2014 representing a nearly 19 percent increase from 2013. This increases the total tracked breaches since 2005 to more than 4,500 U.S. data breaches and more than 816 million Americans' records being exposed. As a result, many businesses have lived in fear of data loss, with IT influencers citing the potential for damaging their reputation (48 percent), losing customers or market share (53 percent) and losing competitive advantage (48 percent) as of top concern according to a new Clearswift-sponsored survey conducted by Loudhouse, a technology and B2B research firm.
In addition, Forrester Research revealed that "78 percent of respondents in a recent DLP study believe that the priority of reducing risk and improving organizations' security posture starts at the network. DLP is seen as a valuable data protection tool, but only 28 percent believe today's features/functions are sufficient," (Rethinking DLP: Introducing The Forrester DLP Maturity Grid; Heidi Shey, analyst, and John Kindervag, vice president and principal analyst; January 12, 2015).
Never more than today has data loss from accidental or malicious insiders had a critical impact on businesses. Following lengthy, resource intensive deployments of DLP products many enterprise organizations have found DLP to be difficult to scale and limited in flexibility due to the archaic 'stop and block' practices common in past solutions. This has led many to turn off critical features, propagating fear throughout the organization.
"Clearswift's Adaptive-DLP solution and ARgon for Email is addressing the necessary changes required in the DLP market," said Fran Howarth, senior analyst at Bloor Research. "ARgon challenges implementation difficulties - disruptions due to false positives and inadequate monitoring - while utilizing the existing infrastructure to protect existing security layers. It is a real game changer in the solution to DLP for today's organizations."
ARgon is unique in its application and co-exists with incumbent email security providers, allowing organizations to avoid costs associated with ripping and replacing existing infrastructure. Ease and speed of deployment are additional key benefits, empowering organizations to quickly realize an adaptive security model – a must for today's agile organization. Furthermore, ARgon enables bidirectional context and content aware definitions to be established, assisting with policy development, and also comes with common regulatory compliance automated redaction configurations such as PCI DSS.
"DLP has traditionally been associated with roadblocks to business processes because traditional technologies would simply stop content from being delivered. This approach disrupts the flow of information, costing time, money and potentially even the organization's reputation in the process," said Dr. Guy Bunker, SVP Products at Clearswift. "This problem is no longer an issue with ARgon, which empowers businesses with the agility needed to achieve true continuous collaboration."
Clearswift's ARgon for Email is available worldwide. Demonstrations will be available at the RSA Conference in the Clearswift booth #S944.
For detailed product information, visit: www.argondlp.com.
For more information on Clearswift's Adaptive Redaction technology, visit http://www.clearswift.com/solutions/adaptive-redaction.
About Clearswift
Clearswift is trusted by organizations globally to protect their critical information, giving them the freedom to securely collaborate and drive business growth. Our unique technology supports a straightforward and adaptive data loss prevention solution, avoiding the risk of business interruption and enabling organizations to have 100 percent visibility of their critical information 100 percent of the time. For more information on Clearswift, visit http://www.clearswift.com/.