Cavium to Showcase Secure Cloud Data Center and Telco Infrastructure Solutions at the RSA 2015
Cavium to Showcase Secure Cloud Data Center and Telco Infrastructure Solutions at the RSA 2015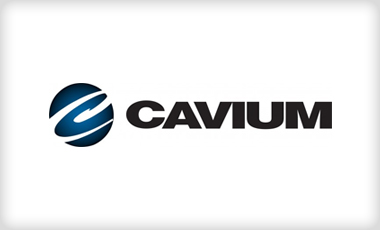 Cavium, Inc., (NASDAQ: CAVM), a leading provider of products that enable secure and intelligent processing for enterprise, data center, wired and wireless networking, will showcase their industry leading solutions for next generation secure compute and secure infrastructure at the RSA conference being held at the Moscone Center in San Francisco from April 20-24. Product demonstrations will include Cavium's industry leading NITROX, ThunderX, OCTEON processors, LiquidIO adapters as well as the newly introduced LiquidSecurity(TM) Hardware Security Modules.

http://photos.prnewswire.com/prnvar/20120604/LA18845LOGO

With the rapid growth of multi-tenant data centers and expansion of enterprise boundaries over the cloud, vulnerability of the network infrastructure has increased. This trend mandates implementation of security at multiple layers of the network. In addition, a number of high profile attacks on Cloud Data Centers and security breaches are driving the need to secure all networked infrastructure. Enterprises, data centers and service provider infrastructure are driving to move and deploy comprehensive Layer 3 to Layer 7 security across every node as well as fully encrypted node to node traffic both within the LAN as well as the WAN. These trends are driving strong momentum in the security segment for Cavium products. Cavium continues to be a leading solution provider in this market with a comprehensive product portfolio which included NITROX, OCTEON, ThunderX, LiquidIO and high performance FIPS security solutions.

Show Highlights and Demonstrations

Cavium executives will be available to discuss the broad range of solutions, including the company's most recent announcements. Product demonstrations will be shown in Cavium's booth S2726:


-- LiquidSecurity: FIPS 140-2 level 3 partitioned, centralized and elastic
key management solution with highest SSL transaction performance. This
solution is targeted towards KMS, Private clouds, IaaS, CaaS and PaaS
providers.
-- Live demo of LiquidSecurity offloading SSL Handshakes from multiple
applications such as NGINX, SecureDNS, Oracle TDE and others
-- NITROX: Cavium's widely deployed family of security processors for SSL
and IPSec acceleration which are currently used in a wide range of
enterprise, service provider and data center applications.
-- Live demos of NITROX III for webservers and Application Delivery
Controllers, providing higher performance and better TCO.
-- OCTEON III: Multi-core SoC family delivering industry leading
performance and power efficiency for intelligent networking and Unified
Threat Management applications. Optimized for enterprise, wired and
wireless infrastructure, with comprehensive built-in hardware
acceleration for SSL, IPSec, 3G/LTE/LTE-A crypto algorithms, DPI (Deep
Packet Inspection), packet processing, QoS, and traffic management.
-- ThunderX_SC: Cavium's 48 core 64 bit ARMv8 SoC processor family built
from ground up to meet the demanding security needs of next generation
cloud and telco infrastructure. It integrates Cavium's proven and widely
deployed security IP with the 48 core 64-bit ARMv8-A ThunderX family of
processors delivering unmatched performance for SSL, IPsec, RSA, Deep
Packet Inspection, Anti Malware and Anti Virus applications required in
cloud data centers and telco infrastructure.
To schedule a meeting with Cavium, please contact your local sales account manager or Lilly Ly (lly@cavium.com). Please enter Meeting Request at RSA Conference 2015 in the subject line.

About Cavium, Inc.

Cavium (NASDAQ: CAVM) is a leading provider of highly integrated semiconductor products that enable intelligent processing in enterprise, data center, cloud and wired and wireless service provider applications. Cavium offers a broad portfolio of integrated, software-compatible processors ranging in performance from 100 Mbps to 100 Gbps that enable secure, intelligent functionality in enterprise, data-center, broadband/consumer and access and service provider equipment. Cavium's processors are supported by ecosystem partners that provide operating systems, tool support, reference designs and other services. Cavium's principal office is in San Jose, CA with design team locations in California, Massachusetts, India and China. For more information, please visit: http://www.cavium.com.