Becrypt shows latest innovations in secure Virtual Desktop Infrastructure with tVolution at RSA 2013
Becrypt shows latest innovations in secure Virtual Desktop Infrastructure with tVolution at RSA 2013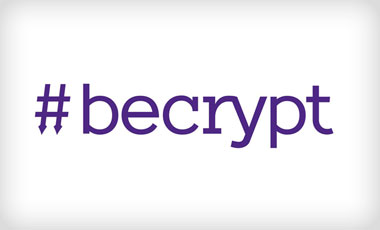 Becrypt, a leading supplier of cyber security solutions to national governments, law enforcement agencies, the defense industry and other public and commercial sector organizations, will be exhibiting its latest innovative solutions at RSA. In addition to its award winning and Government certified encryption and end-point security solutions, Becrypt will be showcasing tVolution, a secure FIPS 140-2 compliant end-point operating system. tVolution was designed for high threat environments to enable security conscious organizations to cost-effectively secure and manage end-point access to VDI (Virtual Desktop Infrastructure) resources.
Typical VDI solutions enforce security at the data center rather than at the network perimeter. What makes tVolution unique is that it addresses this vulnerability by ensuring that security policy is enforced at the end-point, preventing any unauthorized data transfer at the network perimeter. tVolution provides built-in security controls to restrict user access, prevent data leakage and provide encryption – without the need to install, run and manage any additional operating systems or third party applications on the end-points. In higher threat environments tVolution can be configured to fully encrypt end-devices, which also enables safe deployment in remote (outside the wire) locations. tVolution offers unmatched security with patented Becrypt RAM scrubbing ensuring that no sensitive data is retained on an end-point once shutdown, ultimately reducing the security rating of the device while not in use.
tVolution can either be embedded on end-points (thin and thick clients) or streamed via the network (zero clients) or a combination of the two. This unique solution is suitable for all commercial environments and is particularly fitted for Federal and Department of Defense deployments (both SIPRNet and NIPRNet), as it supports SIPR token, CAC and PIV smart card authentication. tVolution is also highly customizable, enabling customers to maximize security while maintaining a strong focus on user experience and usability.
Bernard Parsons, CEO of Becrypt said; "tVolution has been designed with security in mind from the outset, unlike many other VDI solutions. At Becrypt we pride ourselves in developing novel solutions to complex security issues, always with a view to providing as much flexibility as possible and enhancing the user experience, while keeping costs down."
tVolution has been successfully deployed by US and UK government agencies to reduce end-point operating costs, increase security levels of VDI estates and enable flexible remote working solutions.
tVolution is compatible with Citrix, Microsoft, Quest and VMware virtual environments and can be deployed on new, existing or a mixed multi-vendor hardware estate without compromising security, performance or end-user experience.